Twin pop duo share hardships growing up gay in new memoir
"High School," a memoir written by Tegan and Sara Quin, tells a compelling and emotional coming-of-age story of the identical twin sisters long before they became famous award-winning pop icons.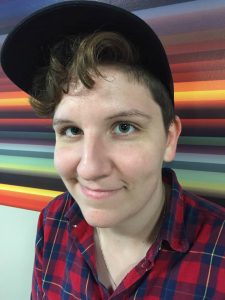 In their memoir, Tegan and Sara share what life was like as queer teenagers growing up in Calgary, Canada in the 1990s.
The duo take turns recounting chapters of their lives with unprecedented raw authenticity.
You may be asking yourself, "What could I possibly have in common with a queer Canadian twin pop band?" Tegan and Sara are able to cut through these superficial differences and connect to readers through universally shared experiences.
The book starts off in grade ten and follows Tegan and Sara as they navigate the confusing world of high school.
Through stories of first loves, heartbreaks, family feuds, divorce, acid-fueled parties and all-night raves, Tegan and Sara are able to effectively relay the emotional chaos and heightened vulnerability that comes with discovering yourself.
In the chapter, "You Can't Say 'Fag,'" Tegan recounts a heated argument she had with her stepdad after he called Kurt Cobain a "fag." At first she responded with anger, but eventually she burst into tears out of frustration because she was not able to effectively communicate why the word was so upsetting to her.
"I was far from being articulate about a topic I was just starting to understand myself," Tegan writes. "My own language was still developing, my own comfort around the concept was still forming."
The memoir goes on to explore Tegan and Sara's memories about body image issues, mind-altering drugs, how to hide hickeys and much more.
As a fan of the pop duo myself, I found it surprising that they were able to be as creative and vulnerable in this book as they are in their music.
I couldn't help but relate "High School" to my own experience coming out as gay. I could connect with Tegan and Sara's stories because I too had experienced the same frustrations.
I grew up in a small town in
Texas in the '90s and early 2000s. I attended a tiny, private Christian school.
Needless to say, homophobia was not in short supply. I learned that homosexuality was not only a sin, but also a choice that would lead to hell.
I suppressed my own homosexuality so much that I didn't even realize I was gay until I was 27.
The representation Tegan and Sara bring to the LGBTQ community is something I desperately wish I had when I was younger. I'm glad that queer youth can look up to them, not just as a successful band duo, but also as authors.
Though Tegan and Sara are gay women, making their memoir inherently queer, the unabashed honesty and talent for shining a spotlight on the core struggles of teenagers displayed in "High School" can appeal to any reader no matter how they identify.