Theater professor writes 10th play in 20 years
Kalinoski's 'Front Room' chronicles a daughter taking back her life from her hoarding mom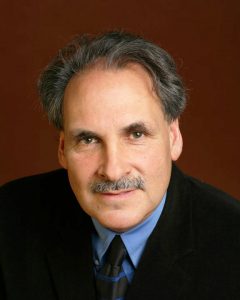 After three years of editing and re-editing, endowed UW Oshkosh professor Richard Kalinoski has finished his 10th play, "Front Room."
The English department and women's and gender studies department sponsored a reading of Front Room yesterday on May 8 at UWO as part of its Visiting Writers Series.
According to Front Room's Facebook page, the play explores the limits of a daughter's loyalty and devotion to a mother who is cantankerous and a desperate hoarder.
"I wanted to write a play about a theater professor who is of a certain age, in her very early 50s, who is divorced from her husband many years before, and who has effectively ended up being the only child in her family who tends to her mother," Kalinoski said.
Kalinoski said inspiration for this play came from his mother, his mother's friend who hoards and a close personal friend who hoards, or collects.
Front Room is a about a woman who regains control of her life as much as it is a story about a mother and daughter working together through a difficult relationship. Sandra, the lead and Abby's daughter, have the most influential and emotional impact on the play, and her character ends up at the center of the story, Kalinoski said.
"Front Room" narrates someone who has a disorder, not someone who suffers from a mental illness. After studying the hoarding condition for six years, Kalinoski said he has learned the difference.
"In some ways, the clutter of a hoarder's house is a representation of the clutter going on in their head," Kalinoski said. "I've watched the television show about hoarding, this play is not the show."
Kalinoski said he has been inspired in recent years by his renowned play "Beast of the Moon," where he first started writing about courage and the moral dilemmas of women. The playwright with 20-plus years experience has continued to write about these themes in Front Room.
"I think it's pretty difficult in life to make all the right choices," Kalinoski said. "In fact, no one does. But I think it sometimes gets a little easier because you get older and learn from them over time, and you start to think, 'I'm not going to make that mistake this time; I'm going to make the right choices,' but it doesn't end up being that way. And often the person doing the hoarding didn't expect to be in that situation."
Kalinoski spoke about six current and former UWO students and how grateful he has been of them and of all their patience, and willingness to be a part of his production and desire to work in theater.
"I remain hopeful about this play," Kalinoski said. "I'm grateful that I have a collection of students who have taken the work seriously, and for that I appreciate them."
UWO graduate Kellie Wambold said reading the character Sandra has been influential to her post-graduate career, and she is grateful for the experience. Wambold has been working with Kalinoski for four years and said she's comfortable with his directing style.
"He gives his actors a lot of agency in finding their character, and once he sees choices being made, he helps to specify those choices," Wambold said.
The Visiting Writers Series is a new initiative through the UWO English department, and it is headed by a committee of UWO professors committed to hosting writers who identify with historically marginalized groups, chair of the committee Abayomi Animashaun said.
"Richard Kalinoski is an esteemed professor and playwright committed to the educational experience of his students at this institution," Animashaun said. "His reading of "Front Room" with student actors in departments across the UWO campus provides the kind of experiential and interdisciplinary approach to learning that is the hallmark of higher institutions."