Faculty art exhibit a treat for campus art enthusiasts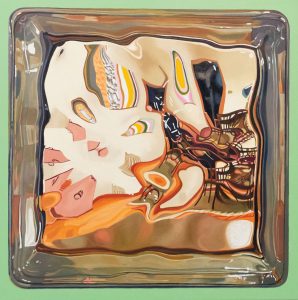 The Allen Priebe Art Gallery in UW Oshkosh's Arts and Communication Center kicked off its year with its annual faculty exhibition.
The exhibition highlights the work of UWO art department faculty, covering a range of mediums and styles, ranging from photography, oil paintings, to experimental mixed media pieces.
The exhibition as a whole is punctuated with expert, yet playful work. The walls are dominated by paintings with strong, meticulously placed brushstrokes and shading that blends seamlessly from tone to tone.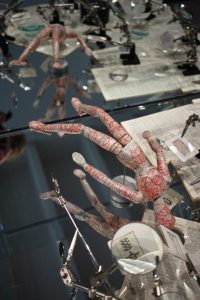 Emmet Sandberg's piece "iConstructors: Body Language" is a fascinating piece of mixed media and found objects, guiding the viewer's attention to various highlighted words or phrases through a selection of magnifying glasses.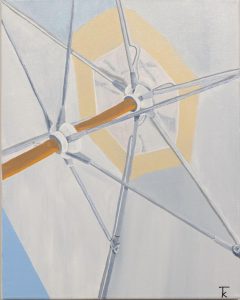 iConstructor's placement against a background of mirrors reflects the artwork, expanding it and pushing the viewer to interact with it and consider the piece more deeply.
Trina Smith's "Quarantine: Dining Room 1" illustrates a beautiful yet distorted vision of a dining room. Chairs, once stable, reliable objects, bend and blend out of shape and dimension, perhaps representative of the fragile nature of reality exposed during a life-altering pandemic. The exhibit is on display until Oct. 29, 2020.