Bye Gosh Fest returns
After being canceled last spring due to COVID-19, Bye Gosh Fest will make its return this year in a matter of weeks and be held on May 6 at 3 p.m.
It will be the first big event that Oshkosh has hosted since the COVID-19 pandemic began.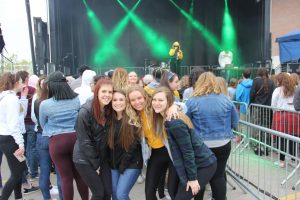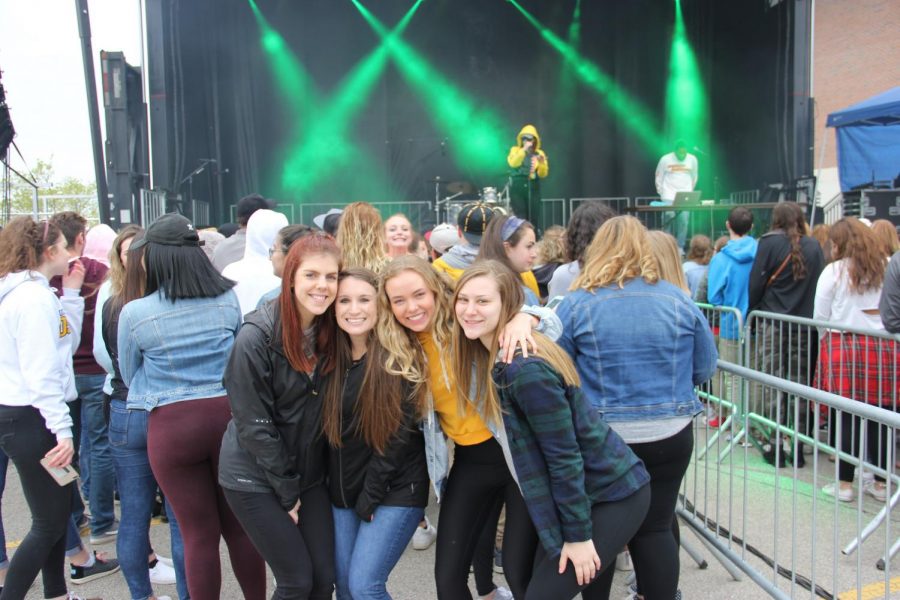 This year, the Reeve Union Board has picked B.o.B., a popular rapper, singer and songwriter, as the main Bye Gosh Fest 2021 performing artist.
Best known for his songs "Airplanes," "HeadBand," "Strange Clouds" and "Nothin' on You," B.o.B. will do a virtual performance which will be live-streamed in Reeve Union Ballroom 227 and Reeve Union 307.
Students will also have the option to watch the virtual concert from home when they register.
In addition to B.o.B., Carson Blake will perform at 3 p.m. at the outdoor Horizon Amphitheater, Happy to Be Here will perform at 4 p.m. in Reeve Ballroom 227 and The Astronomers will perform at 5 p.m. also in Reeve 227.
From 3 to 6 p.m., walking tacos and popcorn will be served at the Reeve Marketplace Patio.
Grab n' go crafts in Reeve 227, in-person crafts in Reeve 221, tie dye on the lawn between Reeve and Horizon and a photo wall and customizable street signs in the Reeve concourse will also be available from 3 to 5 p.m.
No bags will be allowed besides small wallets, clutches and fanny packs, and all bags will be subject to search.
Bags, beverages or liquids, cigarettes or e-cigarettes (including Juuls), drones, food, illegal drugs, noisemakers, pets, selfie sticks, signs, umbrellas or weapons will not be permitted inside the event grounds.
Bye Gosh Fest is generally held rain or shine, subject to safety guidelines. If it rains, the concert and activities will continue. If lightning threatens, Bye Gosh Fest events will be delayed at minimum, canceled at worst.
This year, no tickets will be required in order for students to attend the event, but they will need to pre-register in order to get the link to the virtual concert with B.o.B.
Only UWO students will be allowed to participate in the in-person Bye Gosh Fest activities this year, but guests are welcome to enjoy the virtual options.
For the in-person activities, students should stop at one of several check-in desks around Reeve Union with their TitanCard to get a wristband.
Music events and activities will have room capacities and be expected to follow university COVID-19 protocols, including face coverings, designated seating for eating and drinking, social distancing and hand sanitizing stations.