Live theater is back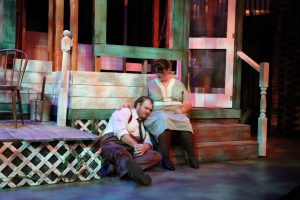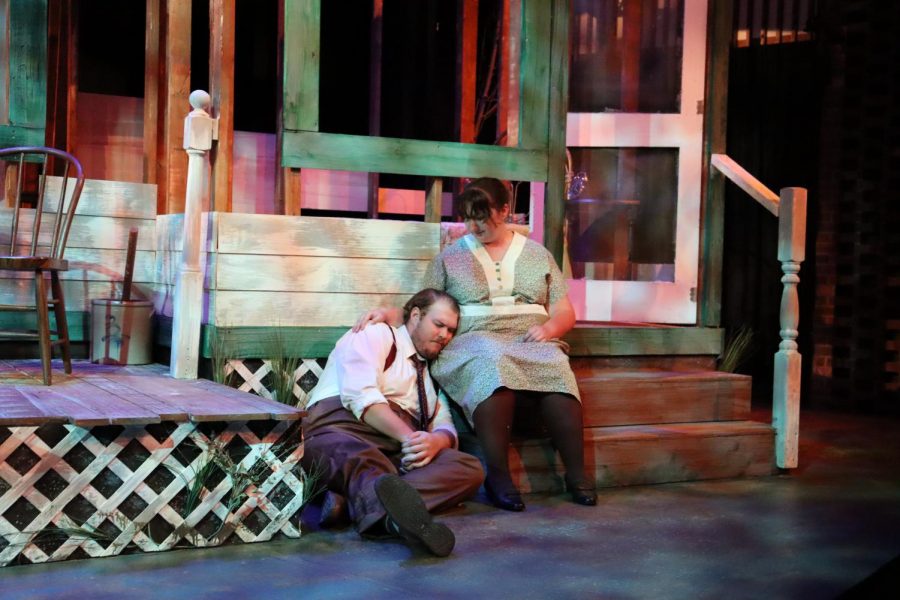 The UW Oshkosh theatre department will put on its first in-person play in two years when "A Moon for the Misbegotten" debuts Thursday.
Assistant Director Matt Peplinski said that the play is one you cannot miss.
"This is the first time in two years that we have performed live and in front of people," he said. "This is really a great and heartfelt show to bring people back to the theater."
The play is about two lost souls searching for love. Eugene O'Neill wrote the touching and heartbreaking play about a misunderstood woman named Josie, played by Alyssa Wodack, who hides her low self-esteem with sarcasm. She lives a lonely life with her mean father, played by Max Benitz. They both live and work on a farm.
But when the farm's owner James Tyrone Jr., played by Drake Hansen, returns to the property to settle his mother's estate, he develops feelings for Josie. She wants to be with him, but James is too much of a self-loathing drunk to commit to her. However, one night under the moon changes everything.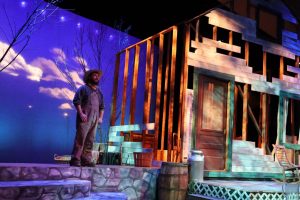 Theatre department chair Jane Purse-Wiedenhoeft said she thinks that people should come see the show because after a year of filming and streaming the productions, they are finally having it in person.
"We are celebrating the return of audiences and our vaccinated actors are able to perform without masks," she said.
She said she thinks this is an important play to see because of the depth of the characters.
"The characters have many layers to their life experiences, which makes them a wonderful challenge for our student actors," she said.
"The 1923 setting includes issues that may be uncomfortable for our audiences, but it truly is a story of hope and forgiveness."
The play opens Thursday and runs Oct. 7, 8, 9, 15 and 16 at 7:30 p.m. and Oct. 17 at 2 p.m. Tickets can be purchased online and cost $5 for UWO students and staff.
For more information, visit the UWO theatre department's website at https://uwosh.edu/theatre/productions/.