String of robberies hits Oshkosh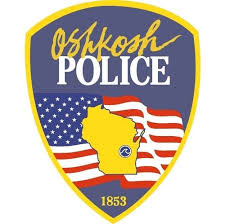 The Oshkosh Police Department is investigating a string of robberies and attempted robberies that occurred near UW Oshkosh between Oct. 19 and Nov. 2, according to an OPD press release.
Both the Oct. 19 1200 block of Kentucky Street robbery at approximately 7:35 p.m. and the most recent attempted robbery on Nov. 2 at the 700 block of Cherry Street at approximately 8:29 p.m. involved victims messaging a stranger on a Tinder and the stranger arranging a meeting.
Once the victims arrived at the location, they were approached by several teenagers who proceeded to rob or attempt to rob them.
The Oct. 27 attempted robbery near Cherry Street and Scott Avenue and the robbery on Oct. 29 at the 400 block of Scott Avenue both involved victims walking alone when they were approached by a group of teenagers who robbed or attempted to rob them.
Victims in all of the incidents were physically assaulted and reported minor injuries. No weapons were involved. The victims in all of the incidents were males.
In both series of incidents, the suspects were described as a group of male African American teenagers.
Police urge citizens to walk in groups when out at night, stay in lighted public areas and to be vigilant of their surroundings at all times.
University Police Lt. Trent Martin sent an email to all UWO students alerting them to the incidents near campus.
"The safety of our campus community is our number one priority," Martin's email said. "We always strive to provide information quickly to help ensure the safety of the campus community."
The email encouraged students to download the UWO Mobile app, take advantage of UWO Go and plan ahead when walking at night.
Anyone with information regarding the incidents are encouraged to contact the Oshkosh Police Department at 920-236-5700.