Incident at Oshkosh West High School injures 2, student charged with attempted homicide
An Oshkosh West High School student is being housed in the Winnebago County Jail after being arrested by Special Agents of the Wisconsin Department of Justice, Division of Criminal Investigation, for attempted first degree intentional homicide stemming from an incident at Oshkosh West High School on Tuesday.
Oshkosh public schools were closed Wednesday after the male student stabbed the school's resource officer who then shot the 16-year-old on Tuesday.
Both the student and officer, identified Wednesday as Michael Wissink who has been with the Oshkosh Police Department for 21 years,  were transported to the hospital with non-life threatening injuries, although the nature of their injuries was unclear.
OPD Administrative Bureau Capt. Kelly A. Kent said police are continuing to investigate information being reported through social media about other possible incidents being planned at area schools.
"The Oshkosh Police Department places the utmost importance on the safety of students, and all information received is being fully investigated," he said. "At present, all reports have been unsubstantiated and the most recent case was traced to an IP address in the country of Belgium. There is no credible information at this time to indicate any other concerns."
Earlier on Tuesday, police investigated a rumor on social media that claimed "Oshkosh North is next." The post was written on the OPD Facebook page under the post about the officer involved shooting and stated, "north is next on bro, it be crazy mf in that school."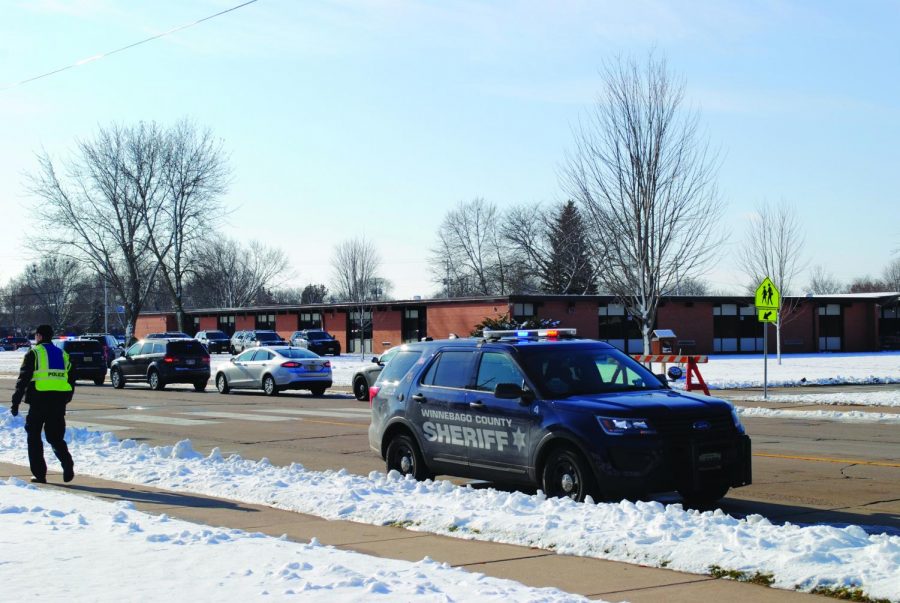 However, police said they do not feel that students are in danger and that this comment was not meant to be a threat against Oshkosh North High School.
At a press conference Tuesday afternoon, Oshkosh Police Chief Dean Smith and Oshkosh Area School District Superintendent Vickie Cartwright said the stabbing and shooting happened shortly before 9:12 a.m. when a radio communication was sent to the Winnebago County Sheriff Communication Center calling for help and an ambulance.
Although the transmission was garbled, officers were able to decipher and arrived on the scene two minutes later and immediately went to the resource officer's location.
As of press deadline, the exact specifics of the altercation were unknown, but it is clear that the SRO was stabbed by the student while in his office, and that the officer fired an unknown amount of shots from his 9 mm pistol, hitting the student once.
After the incident, Oshkosh West was put under Alert, Lockdown, Inform, Counter and Evacuate protocol, and officers began to clear the school, giving the all clear at 11:18 a.m. Parents were told to meet up with their children at Perry Tipler Middle School and Smith said all students and parents should have been reunited by 2 p.m. Tuesday.
Oshkosh West has more than 1,700 students, but officers believe only one student was involved in the altercation. Roughly 75 officers were on scene and members of the University Police, Winnebago County Sheriff's Department, the Wisconsin State Patrol and officers from Winneconne, Omro, Neenah and Menasha assisted.
"The safety of our students is paramount to all of us," Smith said. "We care deeply for the well-being of our students. Our officers will do whatever it takes to ensure the safety of students and staff at our schools."
"We are very thankful for our community partners who took students into their facilities for those individuals who chose to evacuate after today's event," Cartwright said.
She stressed that student safety was their No. 1 priority. "We are committed to providing a school environment where students can feel safe in mind and body," Cartwright said. "Today's tragic event shows that trained school resource officers can help save lives."
Counseling services will be available for students, staff and families in the coming days. The OASD said parents should check their district parent portal accounts for additional information. Information will also be available on the district website and Facebook page.
Smith called the incident a tragedy.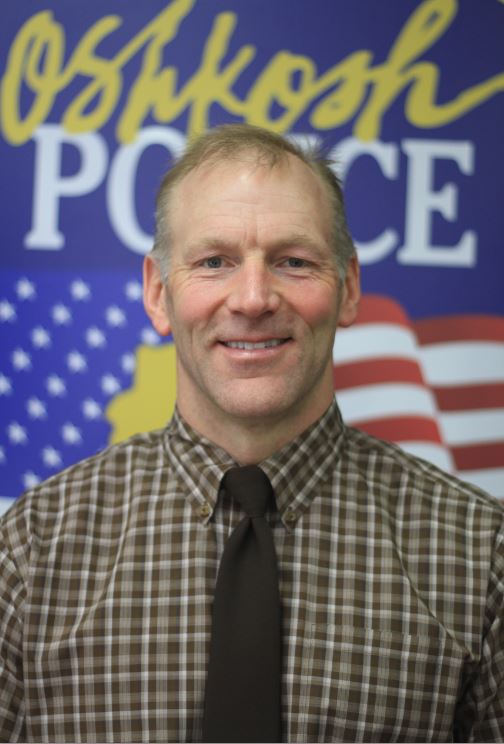 "This is something that no school district, no city, no community wants to face, but together we are going to come through and make everyone whole," he said.
UW Oshkosh Chancellor Andrew Leavitt sent an email to staff and students on Tuesday, saying UWO supports the Oshkosh West community.
Crime Prevention Officer Kate Mann said the State Department of Criminal Investigation will complete the investigation of Tuesday's incident.
According to media reports, there have been five social media based threats against Wisconsin schools in the last few days with 2 involving students bringing a gun to school.
Two incidents were reported Monday with the first being a student who was shot and wounded by police at Waukesha South High School. The second was a student who reportedly brought a gun to Waukesha North and fled; he was arrested later without difficulty.
In addition, there were two Germantown school threats directed toward students and staff at Germantown High School and Kennedy Middle School. An investigation was launched and classes were held Tuesday with extra Germantown police and Washington County sheriff's deputies on school grounds.
Lastly, there was a social media threat made in Grafton, but police determined the student sent the message in a "joking manner" in an attempt to keep students from going to school Tuesday.
Note: This story has been updated to include the officer's name and the charges brought against the student.