Oshkosh YMCA to take over UWO childcare facility
The  Children's Learning and Care Center (CLCC) on the UW Oshkosh campus will remain open and provide uninterrupted service, thanks to a new partnership and agreement struck with the Oshkosh Community YMCA. Earlier this month, Chancellor Andrew Leavitt had informed parents that the facility would close on June 30.
But in an email today, Leavitt wrote, "I am happy we have a strong and sustainable way forward with caring, community-based partners in the Oshkosh YMCA."
Families whose children attend the CLCC were notified of the new partnership on Tuesday.
In that email, Leavitt wrote: "Our agreement includes assurances that current CLCC families will not be subject to a waitlist. As a new provider, the YMCA will honor and continue parents' and caregivers' use of and access to the CLCC. The YMCA is also committed to swiftly meeting with and updating CLCC employees to discuss next steps."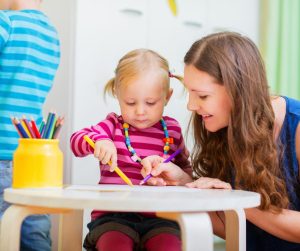 The Oshkosh YMCA currently operates two licensed childcare centers and five licensed before-and-after-school sites serving over 550 children each day.
According to Child Care Resource & Referral, there are more than 800 children on childcare waiting lists under the age of 5 in Winnebago County. According to a press release, the Oshkosh YMCA plans to increase enrollment steadily over the upcoming months to a capacity of 112. In addition, the center will host a 4-year-old Kindergarten site in collaboration with the Oshkosh Area School District and offer a new summer camp program in 2024 for children entering Kindergarten in the fall.
Leavitt said UWO will continue to work closely with the YMCA's leadership to finalize details within the underlying agreement necessary to launch this new partnership. 
Parents of children attending the CLCC will learn more details regarding schedules, rates and other related information in the days ahead, he said, noting that they will likely be shared directly  by the YMCA. Questions should be directed to Erin Baranek, director of Children and Family Services at the Oshkosh YMCA at or 920-230-8439.  
The Oshkosh YMCA said they will begin working with current families and staff immediately and plan to officially open on July 1 ensuring families will not have any disruption in care.
"Our review of the YMCA's operations, and the cooperative spirit we have seen from the YMCA's leaders, confirm our confidence that we are collaborating with a caring, community-oriented, nonprofit partner," Leavitt said. "We are convinced that operational stability and quality of care at the CLCC will only grow stronger."
"For now, please rest assured that CLCC families may count on the uninterrupted provision of childcare services at the Center through June 30 and well beyond," Leavitt wrote.  
Editor's Note: This story was updated to include information from the Oshkosh YMCA.
---