Campuses declare no-confidence in Ray Cross
According to the Journal Sentinel, University of Wisconsin System President Ray Cross made plans to restructure two-year colleges without any notification to chancellors, faculty, staff or students.
As a result, seven of the 13 campuses that Cross oversees have prepared letters of censure against Cross declaring no-confidence in his leadership and shared governance.
According to Stephen Bentivenga, Faculty senate president and biology department professor, it is not likely that UWO will be sending a letter of censure as of right now.
"I don't know if we will be writing a similar letter to President Cross," Bentivenga said. "I don't think so, mostly because I don't think that it would have any effect on his behavior. Although it is something that we have been discussing and will continue to do so."
According to Karl Loewenstein, former Faculty Senate president and history department professor, the plan to merge two-year campuses with four-year campuses came from a decision to try to fix a plan that was put into place two years ago.
"Two years ago, after all the budget cuts that came from the state, they centralized all of the management functions, so human resources, financial aid, information technology, business office, basically all moved to Madison," Loewenstein said. "So if you were a student, and you needed help with your financial aid package, you call a person in management who worked in the financial aid office, or if you were a faculty or staff and had a problem with your paycheck, you would call the office in Madison."
Loewenstein said centralizing the management functions was tough on everyone involved.
"There was no local services provided on the 13 satellite campuses," Loewenstein said. "It was an utter disaster, it made things really hard for students and it was part of the reason for the huge drop in student enrollment numbers."
"That was such a screw-up that they decided centralizing the services of these 13 campuses didn't work," Loewenstein said. "Instead they're going to decentralize and instead of having one administrative unit we're going to stick them on the colleges, the UW comprehensives that are nearby."
Loewenstein said that the idea to merge colleges together is to make for a better system.
"The argument that they are making is that somehow this well be better for student improvement and management of these campuses, making more opportunities available to the students," Loewenstein said. "How shuffling the deck chairs on the Titanic does that is not clear, but obviously what they want to do is they want to kick the can to us because they screwed it up in Madison for so many years."
Bentivenga said not having an input in the plan Cross put in place makes it hard to complete the merger in a timely manner.
"It certainly makes dealing with this more challenging because we don't have a lot of time to complete the merger," Bentivenga said. "We would have liked to have some input in this process before the decision was made. It puts pressure on us, and we just have to act accordingly."
Student Monica Salmeri said although it is disappointing that Cross left universities in the dark, the merger could be a good business move.
"I think it's super disheartening hearing that the person in charge of the entire UW System wasn't super transparent with how it went down," Salmeri said. "I don't think that's very fair to the universities. Overall, I think the merger could be really good for business because it will hopefully allow for students to take more classes since we are lacking that availability with all the budget cuts right now."
Loewenstein said there are seven comprehensive colleges that will take on other campuses. UWO will take on Fond Du Lac and Fox Valley.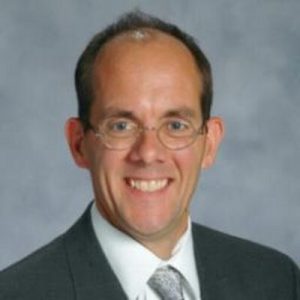 Loewenstein said there are many unanswered questions to the operation of this merger that need to be answered.
"There are questions that need to be asked," Loewenstein said. "Does Fond Du Lac follow our general education? Do we change our general education to match Fond Du Lac? What about transferability? There's all sorts of really complicated issues that they didn't actually care about when they did the merger. They just thought that this was a quick solution to the problem."
Loewenstein also said that every office on campus will be struggling to take on extra work with no resources.
"Admissions, recruitment, research, study abroad, grants -every office on this campus has to figure out how to deal with these two satellite campuses with a completely different culture and very different administrative structures and as far as we know, no additional staff," Loewenstein said. "They are basically saying, 'take on the work of two additional campuses with no resources'."
Loewenstein also said he is worried about decisions that might have to be made regarding closing campuses with low enrollment rates.
"From a political perspective, some of these campuses with a low enrollment will have to close and merge with another nearby campus, and now it will be a college decision to close a college rather than a system's decision," Loewenstein said. "So they can kick us for a decision that they refuse to make."
According to Loewenstein, we are at an advantage by being a local resource to these campuses as long as we continue working together as we move forward.
"The only true benefit that might be in this is that we are local and we can support these campuses better than Madison can, even though there will not be resources to do it well, but if we can figure something out we'll actually be better off working together," Loewenstein said.
Loewenstein also said it is important to faculty, staff and students that Chancellor Leavitt continues to honor shared governance moving forward with these plans.
"Many campuses, and we have talked about it here as well, have been discussing whether to have a vote of no-confidence in the chancellor," Loewenstein said. "I am not sure that we are likely to do that even though we are angry. Ray Cross doesn't make decisions about how things operate on our campus, except indirectly, so as long as our chancellor and our administration continues to respect the tenants of shared governance, it doesn't matter too much what Ray Cross says."