Outbreak
Norovirus has spread across UWO with over 400 reported cases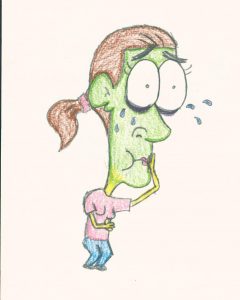 As of Feb. 9, approximately 462 members of the UW Oshkosh community have
reported themselves to the Student Health Center with symptoms of norovirus. That is over triple the amount of individuals that had reported themselves just four days earlier.
The majority of reports have come from the Scotts, but other dorms are also having issues with the spread of what the Division of Student Affairs is calling "a highly contagious virus."
The SHC defined norovirus as a "virus that causes vomiting, diarrhea and abdominal cramping." Symptoms develop within 12-48 hours and generally pass after two or three days.
The SHC has advised students and staff to maintain good hygiene practices by washing their hands regularly. They also warned that hand sanitizer does not stop the spread of norovirus.
UWO student Mitchell Kawell, who showed symptoms of norovirus, said he thought he had food poisoning at first.
"I randomly woke up in the middle of the night and had to puke immediately," Kawell said. "I ended up puking 10 times during that night and could not retain any fluids. Each puke was extremely painful and I had very bad stomach cramps along with chills and sweats."
Director of the Student Health Center and Oshkosh alumna Pamela MacWilliams said in a press release that those who are sick with norovirus should isolate themselves until symptoms have subsided for 48 hours.
"It is recommended that if you are ill with symptoms of norovirus, which are vomiting and diarrhea, that you stay home," MacWilliams said. "Avoid work and stay home from class until your symptoms have subsided for about 48 hours."
The Dean of Students Office is providing students with out-of-class letters which can be obtained by contacting office manager Wanda Timm. Campus Dining Services is also offering a sick tray option for students when rely on the University for meals. The form for the sick tray option can be found on the Reeve Union Dining web page.
Associate Director of Residence Life Lori Develice Collins stressed the importance of staying hydrated while ill with norovirus. Bottles of water are provided in residence halls for students that are sick and find themselves indisposed. Collins also said a norovirus update page has been created and can be found on the UWO home page.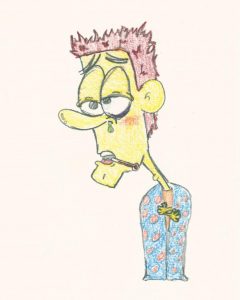 MacWilliams said norovirus is highly contagious because of how easily it can be spread.
"This usually happens when a person ingests things contaminated with norovirus, has direct contact with someone who has norovirus, or touches an object or surface contaminated with norovirus and then puts their fingers in or near one's mouth," MacWilliams said. "It is possible for someone to begin spreading the virus before symptoms are present, but it is more likely that their virus would spread to others as a result of the symptoms. Norovirus cannot be passed through saliva, mucous or sweat."
MacWilliams encourages those that are sick to report themselves through the University's website.
"When students report through the campus' self-report form, the University is better able to monitor the spread of the virus," MacWilliams said. "The number of cases reported allows us to determine the magnitude of the illness and relative public health importance."
MacWilliams said the self-report forms are helpful in providing insight to take preventative measures.
"The change in reports over time can offer us insight into the effectiveness of our disinfecting protocols and education on transmission," MacWilliams said. "Knowing the points of contamination can help us to pinpoint areas where increased action should be taken to reduce contamination."