Social media tells real life stories: Africa
A lecture series, "Instagramming Everyday Africa" aimed to use technology in a way that changes stereotypes of underdeveloped countries.
On Sept. 24, the geography department held the first of three GeoQuest Lecture Series, led by professor Angela Subulwa. The series was centered around social media and the misrepresentation of Africa.
"The premise of the lecture series in general is to kind of tackle those signature questions from gen. ed. or USP, so this one's kind of drilling down on intercultural knowledge," Subulwa said.
According to Subulwa, Africa was a specific topic in the presentation because of how people typically frame Africa and due to the enormous amount of geographic literature about the specific region.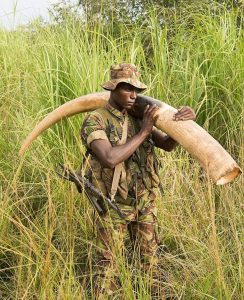 "It all feeds into media and news representation of the continent in a singular way," Subulwa said.
UW Oshkosh student Julia Steffes said social media is influencing the representations of other countries.
"It's helped and end stereotypes on other parts of the world," Steffes said.
Another UWO student, Joshua Mennen, said although he doesn't use social media too much, he does want to know more about representation and influences that social media can bring.
"I'm hoping to learn about it and how it influences other countries' culture," Mennen said.
During the presentation, Subulwa said there are numerous studies on how to build narrative about that particular region of a continent.
"Part of the problem of social media and these tools and technology is maybe they can overcome this sort of stuff," Subulwa said. "That they can bridge differences or create new conversations or new representations."
Subulwa used an example from Curtis A. Kleim's book "Mistaking Africa: Curiosities and Inventions of the American Mind" during the presentation, ways that Africa has been represented including being a dark continent, troubled, helpless, unchanging, exotic, sexualized, wise and superior.
Steffes said she wants to learn more about the social media representation.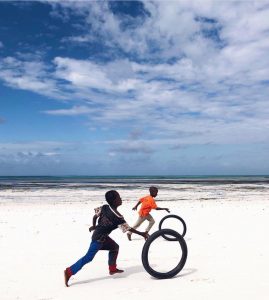 "I want to get a new perspective on how social media has influenced other parts of the world," Steffes said.
Subulwa said she hopes students will learn more about Africa and more about representation through social media after the presentation.
"There is no single real representation of a particular place, especially a continent of a billion people," Subulwa said.
Subulwa showed pictures of Africa to students and had them draw or write what they think when they hear about the continent. Most of them were very similar. Including the words "poverty" and "violence", or having pictures of elephants or another wild animals.
Steffes said social media can, at times, be used to help people, whether it is trying to get a representation of something or someone or whether it's for charity.
"I have a friend who does social media for a nonprofit organization," Steffes said. "I help out by sharing posts and getting the word out."
Subulwa presented an example of representation and misinterpretation in Africa by showing a news broadcast where the president of Kenya, Uhuru Kenyatta, was headlined as the president of Africa, showing that some people think of Africa as a whole and not 54 countries.
Even though the presentation was part of the GeoQuest lecture series, Subulwa said the target audience was for anyone who was still in University Studies Program, specifically in Quest one, two and three. Anyone who was interested in that particular region or social media was invited to attend.
There will be two more GeoQuest Lecture Series presentations, one next month and another one in November. To find out more information, contact the UWO Department of Geography.