UWO officer suffers self-inflicted gunshot injury to the torso area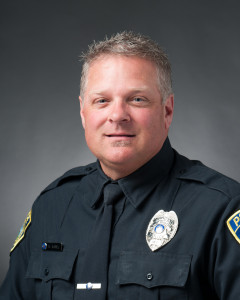 UW Oshkosh police officer Dennis Sabel was hospitalized after intentionally shooting himself in his torso after a verbal argument with his wife at his North Fond du Lac home.
The Fond du Lac County Communications Center received a 911 call on Sept. 23 reporting a male had suffered a gunshot wound.
Sabel was transported by the North Fond du Lac Ambulance to the Flight for Life hangar where he was flown by helicopter to ThedaCare Regional Medical Center in Neenah for treatment.
According to ThedaCare Regional Medical Center, Sabel was released from care.
The sheriff's department said there is no evidence to suggest foul play.
Fond du Lac County Chief Deputy Ryan Waldschmidt said the department is currently gathering evidence in the open case.
"We are working on reports, looking over the evidence we collected and different detectives have spoke with different people involved in this," Waldschmidt said. "Now the detectives are marrying up the stories they got from various people and starting to put the reports together."
The UWO Police Department has referred all inquiries to UWO Director of Communications Mandy Potts.
Potts confirmed Sabel is a UWO police officer who is on administrative leave pending the outcome of an internal investigation.