Q & A with UWO student Ryan Taylor on studying abroad
Q. Why did you decide to study abroad?
A. I've always been interested in traveling and studying abroad provided me an opportunity to do so while also pursuing an education.
Q. What courses did you take?
A. This past summer I studied for a month in Italy while taking a multimedia journalism course, and currently I am on Semester at Sea, which allows me to take 12 credits while sailing from country to country. I am enrolled in four classes: global studies, film, public relations and astronomy.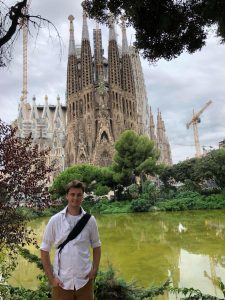 Q. What is it like studying abroad?
A. Every time I've gone abroad I've grown as a person. I've either learned to appreciate what I have, matured as an individual or come to appreciate a new culture, all while experiencing the beauty of the world. It provides opportunities that no traditional classroom could offer. It allows you to apply what you learn to real-life situations in unique places. You bring those experiences home with you and you carry them with you for the rest of your life, and you can apply them throughout your professional and personal life.
Q. What have you learned while being a part of the study abroad program?
A. The true value of an education is the exposure to new and different viewpoints that challenge your own understanding of the world. Seeing how other people in the world live and learning their culture will change how you see the world, and the value of that new knowledge is greater than that contained in any one classroom.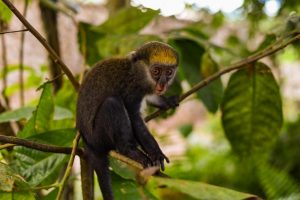 Q. Would you recommend studying abroad to other students? Why?
A. I always recommend study abroad to people. The biggest limitation is always the financial aspect, but I know there are programs that are incredibly affordable. The second concern is language, and to that I have to say that I am going to Spain, China, Japan and Vietnam. All are countries with different national languages, and I only speak English. If there's a will there's a way; you can always find a way to communicate with people.
Q. Do you have any advice for other students?
A. If you want to travel, you can. If you're worried about offending people while traveling, just be yourself and be respectful. People are generally understanding if you're a foreigner and you make a mistake so long as you are willing to learn from it. Traveling may be daunting, but there is nothing worse than the regret of not seizing the opportunities that present themselves to you. We live in a world more connected than ever before; take advantage of it.