Assault offenders await hearing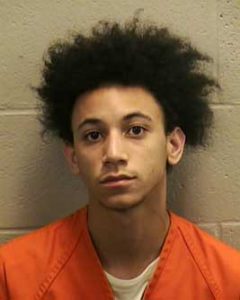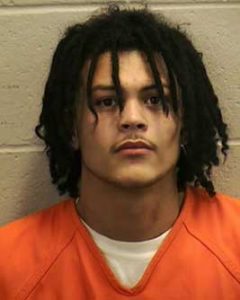 A preliminary hearing has been set for Nov. 12 for two Green Bay men accused of assaulting four UW Oshkosh students on Sept. 8.
The two men are alleged to have been involved in three separate assaults near the UWO campus.
According to the criminal complaint, in the first incident, a male UWO student told police he saw three men walking toward him on Lincoln Avenue. After the student crossed the street, he heard one of the men say, "Look at this guy trying to walk away from us."
The man approached the student and punched him in the face, knocking the student to the ground. The man then struck the student three more times in the head. The men ran off shortly after, according to the criminal complaint. The student suffered a mild concussion after losing consciousness during the attack.
In the second incident, a male UWO student was walking on Lincoln Avenue and said "hi" to the group of men on the other side of the street.
According to the criminal complaint, the student admitted that he had been "intoxicated and just being friendly when he said 'hi.' However, the next thing he knew he was knocked to the ground and was getting hit and kicked by the group of males."
Shortly afterwards, the student realized his wallet was missing.
In the third case, two UWO students were approached by a group of men on Wisconsin Street before being physically assaulted by the group, causing the female student to go unconscious.
Initially, the three men approached the male student and asked for his Snapchat, so the student handed one of the men his phone. As the student put the phone back into his pocket, one of the perpetrators struck him in the face, and the other two started assaulting him, hitting him in the head.
The female student was taken to the hospital shortly after and was diagnosed with a concussion and a brain bleed. The student was released from care at Aurora Bay Care on Sept. 9.
According to Wisconsin Circuit Court records, Domonick D. Strope, 20, has been charged with three counts of substantial battery, 20 counts of bail jumping as a repeater and theft off a person. As a condition, he must adhere to absolute sobriety and cannot leave the State of Wisconsin.
Strope has nine additional open cases against him, including four felonies, according to online court filings.
The court records also show Nasir J. Jackson, 18, has been charged with three counts of substantial battery, theft from a person and party to a crime."