Internships: 'game changer' in job market
One of the biggest worries college students face when graduation approaches is whether they will be able to get a job in the months after the ceremony. The UW Oshkosh Department of Journalism internship program works aggressively to ease students' minds and to prepare them for the job-searching process.
Gary Coll, UW Oshkosh emeritus journalism professor who taught for 36 years, said the Department's internship program essentially began with students reporting local high school sports while working for the Oshkosh Northwestern and other area newspapers.
After that, the department and university created a program where employers could request the school find students willing to take jobs with them.
"Later, when the Department added an advertising and public relations emphasis, we institutionalized it by going to an internship program," Coll said. "It allowed for businesses to recruit our students to come and work for a period of time under the rules of the internship program."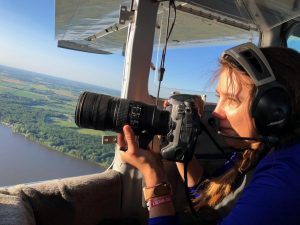 The program has continued to grow and now students take part in internships from a wide variety of employers including, but not limited to, the Green Bay Packers; the brand-new Milwaukee Bucks affiliate, the Wisconsin Herd; Pandora Radio; EAA and many more.
Barbara Benish, the department's internship coordinator, has been with the program for 10 years, working to make sure that journalism students have the skills, knowledge and experience they need when they graduate to find a job. That includes preparing and revising resumes and cover letters, participating in mock interviews, creating book and online portfolios, networking and learning about things like salary negotiation or interviewing techniques.
Benish said most employers no longer want students to have one internship; they want to hire students who have had multiple internships. Some journalism students will graduate with as many as five internships; not surprisingly, those students generally have job offers before they graduate, she said.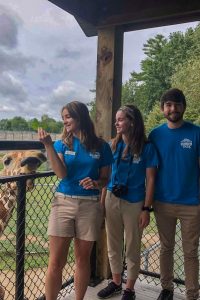 In most semesters, about 90 percent of journalism graduates will have at least one internship or other relevant experience, which helps to make the job search much easier, Benish said. In Spring 2018, for example, 87 percent of journalism graduates either had an internship or other related experience at graduation. Specifically, 81 percent of journalism minors and majors had at least one internship prior to graduation, and of those with internships, 61 percent also had relevant experience working at the Advance-Titan, Titan radio or TV, or participating in competitions such as the National Organ Donor Awareness Campaign, Bateman Competition or the National Student Advertising Competition.
Brody Karmenzind, a 2014 UW Oshkosh alumnus who now works as a partner manager for Facebook, went through the internship program as a student and said it prepared him for the job market.
"I highly recommend the internship program," he said. " It changed my life because it kept me accountable and helped me crush one of my internships."
Karmenzind also had multiple internships, but his internship at Pandora eventually allowed him to get a job at Facebook.
"I asked my co-workers for a connection at Facebook, which lead to a coffee date," he said. "After that coffee date, the Facebook employee tossed me into the referral system because we connected so well. Two years after that coffee meeting, a recruiter at Facebook hit me up and it led to a job on the sales team where I am currently working."
With the combined work from both staff and students, the internship program for the Department of Journalism is continuing to put students in a place to succeed.
"All and all, I give the internship program a heart emoji and highly recommend it for any student," Karmenzind said. "It's a game changer."