Students share study abroad stories from winter break
With UW Oshkosh's study abroad program, many students have traveled around the world, learning more about culture and expanding their knowledge on a variety of topics. Four students shared their experiences, favorite moments and advice from their trips over winter break.
Tanzania
UWO junior and psychology major Katherine Pietrzykowski went to Tanzania. There, she took animal observation courses to see what she needed to look out for on safaris.
"I learned so much about how animals behave and why," Pietrzykowski said. "I also learned about different cultures."
Pietrzykowski said the trip helped expand her cultural knowledge and her love for traveling.
"My favorite part of studying abroad was meeting all different kinds of people," Pietrzykowski said. "Studying abroad opened my eyes to so many things. I will never forget it."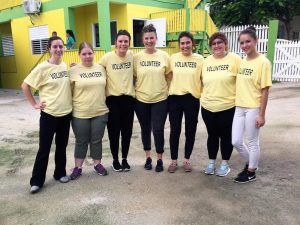 Belize
Dual early childhood education major and fifth-year student Breanna Hooyman went to the island of San Pedro in Belize Jan. 5-13, taking Special Education 308 or Special Education in Central America, while on the trip. Hooyman said she decided to take the opportunity to travel to a different country because studying abroad had always been on her bucket list.
"I am a huge homebody but knew that college was about pushing myself outside my comfort zone," Hooyman said. "I had never been out of the country nor been on a plane, so I knew this nine-day study abroad program would be perfect for me."
Hooyman said putting what she learned during her short time in Belize into words was challenging. She said she learned that there is another world out there and it has great diversity, which is what makes it our world.
"I learned that the Belize culture may not be rich in money but they are rich in love and kindness," Hooyman said. "They have such an amazing and welcoming community. The people, specifically the staff at the American Crocodile Education Sanctuary (the school we worked at), were people who didn't come from a lot of money, but they had the biggest hearts."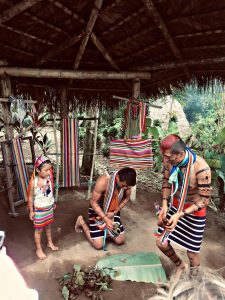 Ecuador
Sophomore kinesiology and Spanish major Grace Begotka traveled to Quito and Cotacachi, Ecuador Jan. 3-17 for Quest III: Migration, Culture and Human Rights in the Americas. She said she took the course for the different opportunities it offered her, such as practicing Spanish, while also learning a different way of life and how materialistic our society in the United States is.
"One of the major concepts that I learned about was how to communicate with people and to get over a language barrier," Begotka said.
Begotka said her favorite part about studying abroad was getting to travel within Ecuador to see the different sites and visit the indigenous tribes.
"It was humbling to see how they live and mind blowing at the same time," Begotka said. "Their knowledge of the plants and their different applications are incredible. They can heal almost any sickness naturally, and this really amazed me because at home we would take a pill to 'cure' a cold, whereas they would brew a tea."
Los Angeles
Junior radio/TV/film and theatre major Martin Bauer went to Los Angeles Jan. 13-25 for the Radio/TV/Film 399 class where he networked with alumni who lived and worked in the media industry there.
"I learned a great deal about the practicalities of working in the media industry as well as about the City of Los Angeles itself," Bauer said.
Bauer said his favorite part of the trip was growing closer to his classmates.
"After spending two weeks with the same people, experiencing a new place and learning together, it creates a close bond that is hard to create otherwise," Bauer said.
Advice
Hooyman said she would encourage other students to study abroad because it is a life-changing experience.
"It's experiences like this that really puts your life into perspective," Hooyman said. "Material items become meaningless, and memories become priceless. The memories you form during your time abroad will last you a lifetime."
Begotka said doing research on where you're going is a good idea as well as being open-minded and flexible.
"Everything is so much more enjoyable if you don't have expectations," Begotka said. "Put down your phone and look up around you. You can only see so much through a lens, and you probably don't need a picture of every street you walk on."
Bauer said his advice for students thinking about studying abroad is to just do it.
"Don't worry about the money, the time, the distance; just do it," Bauer said. "It will be an experience you will keep with you for a very long time."
Pietrzykowski said she will never forget the trip she took.
"Studying abroad opened my eyes to so many things," Pietrzykowski said.
How to study abroad:
To learn more about the Study Abroad Program and what it has to offer, visit the Office of International Education at Dempsey Hall 202, email , call at (920) 424-0775 and check out the Spring Study Abroad Fair Feb. 27 from noon-4 p.m. in the Reeve Union Ballrooms.