Green named finalist for UWW position
It is unclear if the UWO Vice Chancellor for Student Affairs position will be refilled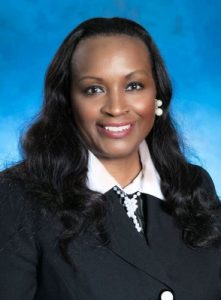 UW Oshkosh Vice Chancellor for Student Affairs Cheryl Green, currently serving as the interim chancellor at UW-Whitewater, has been named one of three finalists for the permanent chancellor position at UWW.
UWW former chancellor Beverly Kopper resigned after her husband was banned from campus due to several sexual harassment complaints, according to an article by Channel 3000.
Six days after being named one of the finalists, Guiyou Huang withdrew his consideration for the position. UWW posted an update regarding his withdrawal but did not mention a reason why he dropped out.
The other two finalists are Dwight Watson, provost and vice president of student affairs at Southwest Minnesota State University and Philip Way, provost and vice president for academic and student affairs at Slippery Rock University.
Each candidate will participate in a separate public forum to directly interact with students, faculty, staff and community members of UWW.
UW System President Ray Cross and the Special Regent Committee will interview finalists next Friday, according to a UW System press release sent April 30. They will recommend one candidate to the full Board of Regents, which must approve the appointment.
UWO Chancellor Andrew Leavitt said he cannot comment if Green will be replaced if chosen at this time.
In a mass email, Leavitt said Green has been an outstanding leader and has served UWO and UWW very well.
"We wish her all the best in the ongoing search process," Leavitt said in the email.
Green did not respond for comment when contacted by the Advance-Titan.