Sylvia Carey-Butler leaves to pursue a new position at Kennesaw State University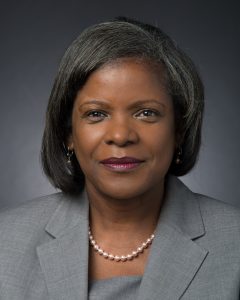 UW Oshkosh Assistant Chancellor for Academic Support of Inclusive Excellence Dr. Sylvia Carey-Butler has accepted the chief diversity officer position at Kennesaw State University in Georgia, effective July 29.
In a mass email sent yesterday from UWO Chancellor Andrew Leavitt, an update will be shared with students and faculty "as soon as we develop the timetable for the search for Dr. Carey-Butler's successor."
Leavitt took the time to highlight some of Carey-Butler's many accomplishments during her time at UWO.
Carey-Butler helped create the Titan Advantage Program in 2014 to successfully launch and support incoming, underrepresented, low-income and first-generation college students, an initiative which recently earned Carey-Butler the UW System Board of Regents' Diversity Award.
Carey-Butler also led the development of the first-ever Inclusive Excellence Plan at UWO.
"From her work to commemorate Black Thursday 50 years later to her enhancement of Social Justice Week programming to her concentration on student hunger and her support for the Men of Color Initiative, Dr. Carey-Butler has helped transform learning and life at UWO in so many ways," Leavitt said. "Through it all, with her strong leadership and consistent focus, this University has seen the percentage and success of students of color dramatically increase."
According to Kennesaw State University's press release, Carey-Butler will be responsible for overseeing the Office of Diversity and Inclusion and leading the development of diversity and inclusion initiatives.
"She will develop a long-term diversity and inclusion action plan and establish clear, meaningful and measurable goals and metrics to broaden perspectives around diversity and inclusion among the university community and its strategic partners," The release states. "In her role, Carey-Butler also will develop strategies and programs focused on the successful recruitment and retention of students, faculty and staff."
Leavitt said he wishes Carey-Butler all the best in her next chapter.
"UW Oshkosh is a better place because of Dr. Carey-Butler. She is a true innovator who has had tremendous positive impact on the University, helping us adopt and embrace our core value of inclusive excellence."
Carey-Butler did not respond when contacted by the Advance-Titan for comment.