UWO-FDL holds seed workshop
Community members participated in a seed collection and storage workshop at the UWO-Fond du Lac Campus as part of their prairie restoration and community education project last Saturday.
Volunteers have planted 42 acres of local ecotype prairie, a distinct form of plant species occupying a particular habitat, at Gottfried Prairie and Arboretum on UWO-FDL grounds since its creation in 1991.
At the time UWO-FDL began restoring the Gottfried Prairie, only 10 acres of prairie were left in Fond du Lac County, which previously had over 100,000 acres.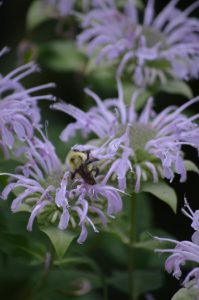 The seed collection and storage workshop provided an opportunity for people to collect Wisconsin native prairie flower and grass seeds for their gardens.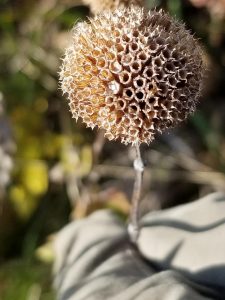 Margie Winter, an adjunct biology professor who teaches a class on prairie ecosystems and restoration at Marian University and UWO-FDL, helped participants identify plant species.
"To collect the seeds, we gently pull them off of the grass stem or we snip off the plant heads," Winter said. "This doesn't hurt the plants, new growth comes from the roots and even fire doesn't kill the plants."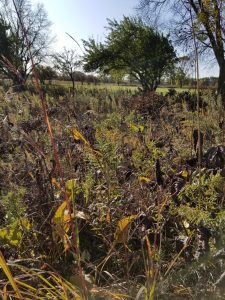 Flower and grass seeds collected included rattlesnake master, prairie dock, big bluestem, New England aster, yellow coneflower, Indian grass, bergamot, mountain mint and whorled milkweed.
After the seeds are collected from the prairie, stems and chaff are separated from the seeds using wire-mesh screens.
Winter said the seeds may be spread outside in the fall after the first light snow if there is an area prepared for them. The seeds can also be spread in spring, but it requires some preparation.
"You must 'stratify' your seed by putting it through a cold period in your refrigerator — 33-38˚F — for a couple months," Winter said. "Some species only require cold dry stratification while others require cold, moist stratification."
The seed workshop offered a great opportunity to learn about the prairie ecosystem and collect prairie flower and grass seeds for a garden.
Information on the Gottfried Prairie and Arboretum can be found by visiting gottfriedprairiearboretum.org.
On Oct. 19 the Gottfried Prairie and Arboretum will host a free Halloween prairie hike at 7 p.m.
According to the Gottfried Prairie and Arboretum website, the event will introduce "six friendly bird characters talking about their life in the woods and prairies of Wisconsin."