North student wins censorship battle
An article written by Oshkosh North High School student journalists that was pulled from The North Star website an hour after publication was factually accurate, leading to allegations of journalism censorship, according to documents.
In March, student journalists published a story on The North Star website about missing Assistant Principal Hans Nelson and tied his absence to an earlier incident in which school bathrooms were locked in response to vandalism.
The student journalists reported Nelson's office was empty and the nameplate above the door "was removed after his purported resignation" due to "unilaterally" locking the restrooms. The students attributed the information to an unnamed school administrator.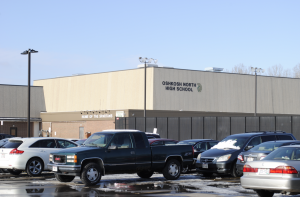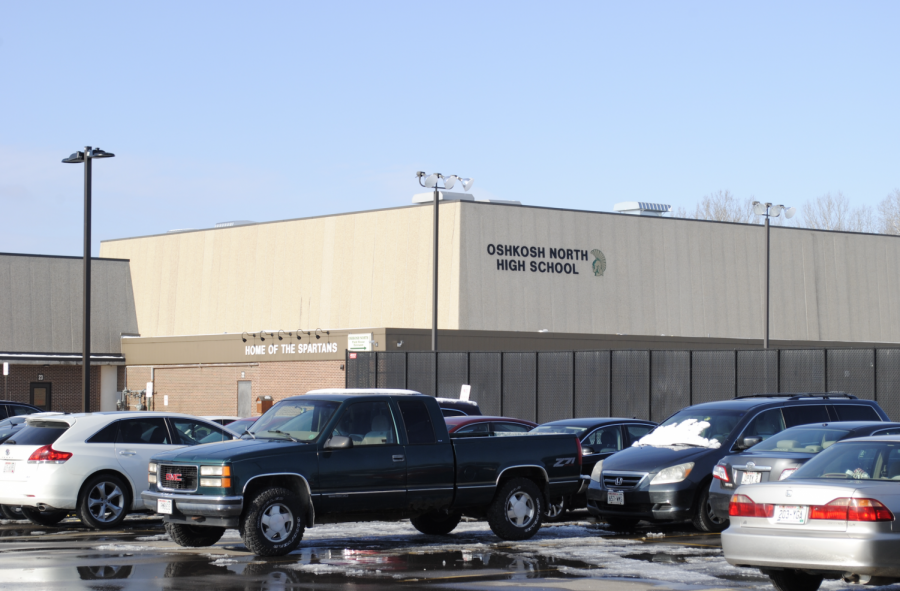 The school removed the article from The North Star website shortly after publication and Principal Jacquelyn Kiffmeyer issued a statement saying the article contained "inaccurate and unverified content."
Oshkosh North senior Brock Doemel, who has since graduated, said he was pulled out of class on multiple occasions and pressured to reveal the confidential source he used in the article.
When Doemel and another student journalist filed an open records request regarding the missing assistant principal, Doemel said the superintendent would only provide those documents if he turned over his reporting notes, account passwords and a $138 processing fee.
A letter to Doemel written by Superintendent Vickie Cartwright said, "It is necessary that you supply to the District any records you have related to the newspaper and the recent article printed by The North Star so that the District can be fully responsive to your request."
After an April listening session, the district released a statement saying they will not pursue disciplinary action against Doemel or the newspaper adviser and they will not pursue the identification of the article's source.
Nelson sought a court injunction to prevent the release of records related to his dismissal, but was denied.
Documents obtained by the student journalists in an open-records request confirm the information in their article was factual. The documents included a letter Nelson received Feb. 25 placing him on administrative leave "pending further investigation into the North High School bathroom closure matter."
The documents also include emails showing Kiffmeyer played a part in the bathroom closures and had instructed Nelson to lock them after two toilet paper dispensers were broken and toilets were filled with trash and full rolls of toilet paper.
The Appleton Post-Crescent reported that Kiffmeyer emailed Nelson on Feb. 14 saying, "If we need to lock, have kids come to the office; we unlock and check." She sent Nelson another email later that day saying, "Please communicate with staff and lock these doors."
The Post-Crescent reported Kiffmeyer denied her involvement in the bathroom closures.
"Nelson acted independently without consulting me," she said.
Nelson signed an involuntary separation agreement on Feb. 28, which corroborates the information the student journalists published.
In a press release, Doemel said he has had to defend his story against countless false accusations from the Oshkosh Area School District.
"The district knew all along that the story was factual in its entirety, yet continued to attack its validity and my credibility as a journalist through emails to school staff and through statements to the media," he said. He also asked for an apology.
"Mrs. Kiffmeyer and Dr. Cartwright owe a sincere apology to the people of this community for their actions to cover up the truth," Doemel said.
In June, the OASD revised its policies regarding student publications which designate The North Star as a limited-purpose public forum.
"The board authorized the administration to engage in prior review and restraint of school-sponsored publications and productions to prevent the publication or performance of unprotected speech," the policy said.
School administrators can restrict articles that have poor grammar or writing, articles that are not age appropriate, articles that contain matters beyond the limited scope of the forum or materials that contain unprotected speech.
The Oshkosh North High School student journalism censorship issue seems to follow a trend in American news reporting.
On Nov. 10, editors at Illinois Northwestern University newspaper The Daily Northwestern issued an apology to the community for their media coverage after sending a reporter and photographer to cover protesters during a speech by former Attorney General Jeff Sessions.
"We recognize that we contributed to the harm students experienced, and we wanted to apologize for and address the mistakes that we made that night … ," the editors said in the apology. They also removed photographs and the names of some sources used in the article and apologized for using The Northwestern's directory for contacting students, calling it an "invasion of privacy."
The Daily Northwestern received immediate criticism for their apology on social media from journalists across the country who argued taking photographs and interviewing sources are the basic principles of journalism.
"How is it possible that a newspaper at what is allegedly a top journalism school would apologize for the basics of reporting?" Washington Post columnist Glenn Kessler said in a tweet. "This is a travesty and an embarrassment."
Also in November, government officials in Lafayette County, Wisconsin received harsh criticism from free-speech proponents after proposing a resolution to prosecute journalists for not reporting press releases regarding water quality in its entirety.
The resolution was recommended by county officials who were upset about media reports regarding the contamination of private wells in Lafayette, Grant and Iowa counties. Journalists reported 35 wells were contaminated by human and livestock sources and 32 of the 35 continued to have contamination.
The Milwaukee Journal Sentinel reported Lafayette County residents spoke out against the proposal at a Nov. 12 board meeting and expressed concerns the county was trying to hide information regarding water quality. County officials opted to shelve the proposal and discuss water quality reporting issues at another time.
Ongoing journalism censorship attempts throughout the U.S. leave some concerned about the future of news reporting, UW Oshkosh journalism professor Vincent Filak said.
"There are tons of cases like this where people are being censored," he said. "People are having their ability to conduct business as student journalists taken away from them. They've been refused rights of access to things that anybody should be able to get."
Doemel said journalism censorship put him and his fellow journalists "through hell."
"My only intent as a journalist, now and at the time of the article's publication, is to keep my school and community informed of the truth," he said.