Police fail to solve mystery: 'Shed some light on this horrific death'
This series includes interviews with the late Stephen Kappell's best friend, sisters and the Oshkosh Police Department. The case files and evidence were unable to be located or were destroyed by authorities. Numerous news articles as well as autopsy and crime lab reports were examined to gather information.
On an afternoon more than 56 years ago, the body of an 18-year-old UW Oshkosh college freshman was found floating in Lake Winnebago at Menominee Park.
The man was found nude and beaten, with his hands and knees bound and a 30-pound rock attached to his feet. A coroner's inquest could not determine whether the man had died by suicide or homicide.
Over half a century later, the victim's family still hasn't received any answers to who or what caused the violent death of Stephen Kappell.
No open cases
Martha Kemp said she never stopped hoping her brother would find justice, but her family didn't talk about Stephen's death.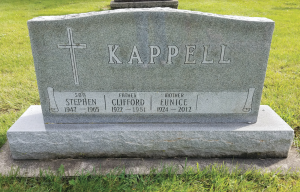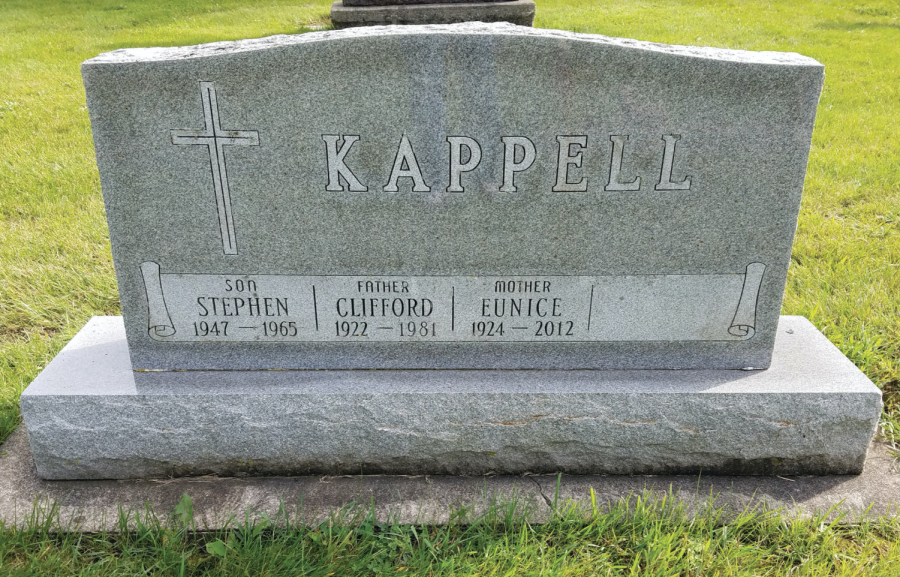 "We were such a normal family and then to come into something like this, it changed. We just weren't the same family," Kemp said. "Did we still find laughter? Eventually. But it changed."
Mary Jo Suppala said her parents endured a horrendous experience at Stephen's coroner's inquest.
"It took a tremendous toll on them, how they tried to make it seem like a suicide," Suppala said. "Given the evidence, it was hard to take."
Suppala said her mother didn't want to pursue anything after that.
"That was enough. She didn't want to go through anything else. She didn't want to bring it up in the public," Suppala said. "She couldn't live through that again."
Kemp said the family didn't discuss Stephen's death out of respect for their mother.
"One time she said, 'If I ever start [crying], I'll never be able to stop,'" Kemp said.
Their father, Clifford, died in 1981 and their mother, Eunice, died in 2012. They're buried next to Stephen at St. Mary's Cemetery in Kaukauna.
After the death of both of her parents, Kemp reached out to the Oshkosh Police Department to inquire about Stephen's case. What she learned was disturbing.
"They said they didn't have any open cases," Kemp said. "The evidence is nowhere to be found. Nobody knew about this case.""
Oshkosh Police Public Information Officer Kate Mann said evidence was destroyed in early 1969 at the request of District Attorney Thomas Fink despite the inquest jurors' request that the case remain open and continue to be investigated.
"There's nothing showing that they continued the investigation," Kemp said. She said she hopes evidence and case files are handled differently in Oshkosh today than they were 56 years ago.
"I'm hoping that this was 1965 and that none of this stuff will ever happen again," she said.
Mann said evidence preservation requirements have changed over time.
"This investigation began over 50 years ago and during that time frame, records and case files were stored in a different manner than they are today," she said.
Stephen's best friend, Timothy St. Aubin, said destroying records only four years after Stephen's death is unacceptable.
"Why would you completely dispose of all the information that the City of Oshkosh had, all the documentation?" St. Aubin questioned. "There's no guarantee that there wasn't some complicity in the Police Department, that they were protecting someone further up in the community. I don't know if it's the institution of Oshkosh university or whoever."
In 2015, OPD posted what little information was available in the case to Facebook and requested the public's help.
Mann said they have not received any recent tips or new information in Stephen's case.
"OPD considers this investigation open and encourages citizens to report any information that they have about this case," she said.
Kemp said Stephen's case was not investigated to its full potential.
"I can't help but think this is some type of cover-up — sweep this under the rug so that we can move on," she said. "And then not giving Stephen justice? That's just as horrific as the death. It's like his death is not worth what it might do to the university or what it might do to the community, like it didn't mean anything."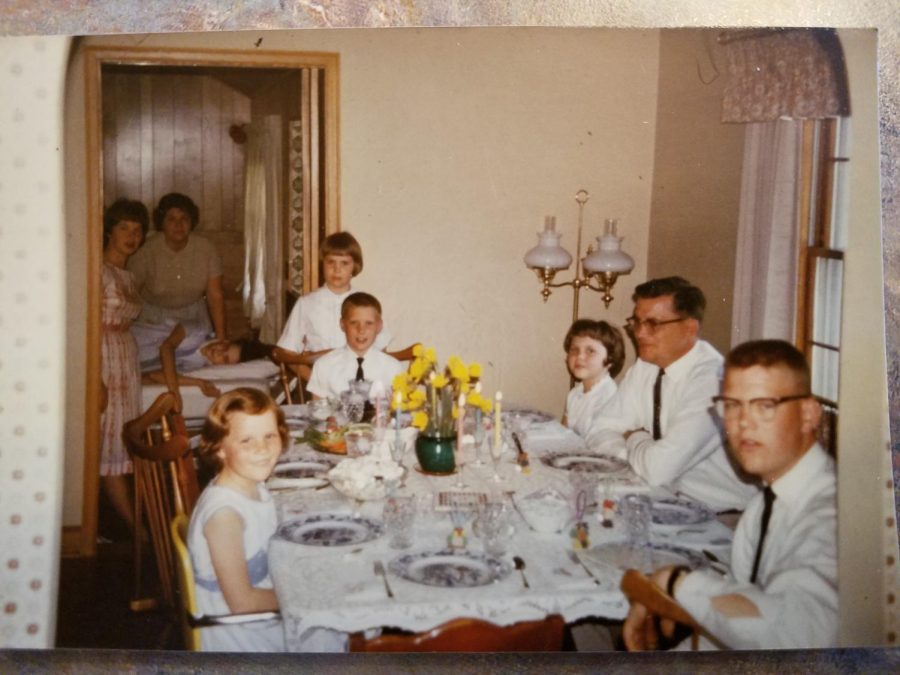 Unanswered questions
With no remaining evidence, the existing documents and news articles leave many unanswered questions.
"Are they getting pressure not to pursue this because it would look bad for the university?" Kemp asked. "Their enrollment would go down? Is it something related to the football team? Was there some type of scuffle or bullying on the team?"
Oshkosh resident Joe Yana grew up near where Stephen's body was found and said the discovery caused fear in the community.
"Ours was an upscale middle-class neighborhood on that side of town and if something like that happened — where a killer is running loose — people were a little bit scared about it," he said.
Yana recalls conflicting reports about what could have happened.
"Some feared it could be gangs or a revenge killing of some sort, or a suicide staged to look like a murder," he said. Because Stephen's body was found 18 days after his disappearance, Yana said residents speculated that "maybe someone killed him and hid him in one of the sailboats" in Menominee Park before dumping him in the lake.
The Post-Crescent of Appleton, Wisconsin, reported in a 1965 article that Stephen's case joined a list of unusual murder cases in Winnebago County at the time, including the unsolved 1963 slaying of 24-year-old Wayne Pratt.
Pratt was a gas station attendant at an Enco between Neenah and Oshkosh whose body was found among tires in the back room of the station. He had been stabbed 53 times in the back. Media reports indicate evidence still remains in the Pratt cold case, but no one has been charged.
Finding closure
Suppala said she overheard her parents say the community wanted Stephen's death investigation to be over quickly.
"They just wanted it to be over so that it wouldn't bring a lot of attention that there was a murder going on at the university," Suppala said.
She said all the possible experiences her family could have shared with Stephen have been taken from them.
"All of us miss him tremendously. Would he have gotten married and had kids? I would have liked him to meet my kids," Suppala said. "We had a cottage on the lake that was really important to my family and to go up there and have good times with him and his family ⁠— that's all been taken away."
Kemp doesn't want Stephen to be forgotten.
"He matters; he was young," Kemp said. "He had his whole life ahead of him and it was taken away."
She said she'd like to know what happened to her brother before she dies.
"Let us have some peace. Shed some light on this horrific death. I think that Stephen deserves it," she said. She said she hopes "that somebody will find it in their heart to share information and that we can have some closure. I think it's coming to the point where maybe somebody wants to ease their conscience or find forgiveness."