Graduate student tuition set to increase
Tuition for graduate students at UW Oshkosh will increase by 2% in the 2020-21 academic year after the UW System Board of Regents unanimously approved tuition increases at six universities on Feb. 7.
UW-Milwaukee, UW-Platteville and UW-Whitewater will see undergraduate tuition increases. These schools along with UWO, UW-River Falls and UW-Stevens Point will see tuition increases for graduate programs and other degree-specific programs, according to a UW System Business and Finance Committee document.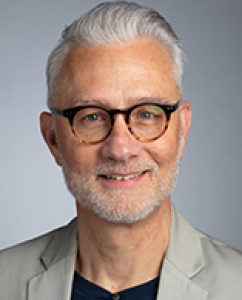 The undergraduate increases will only impact students from out-of-state because of the UW System's tuition freeze, while the graduate and degree-specific increases will impact both in-state and out-of-state students.
The tuition proposals came from the six universities after they "considered the impacts of the proposed tuition increases on student demand and enrollment," the document said.
Regent Jan Mueller told Wisconsin Public Radio the increases aim to bring tuition more in line with program costs.
Tuition at UWO will increase by 2% for resident and nonresident graduate and Business Master's Program students in the 2020-21 academic year, according to the document. The 2% increase is less than the average increase in the cost of instruction, the document added.
UWO's estimated revenue from the tuition increases is $109,747, which the document said will be used to cover the costs of instruction in an "increasingly competitive market."
For graduate students from Wisconsin, tuition will increase by $155, which will raise the total to $7,949, while out-of-state graduate students' tuition will increase by $342 for a total of $17,448, according to the document.
Tuition will increase for residential business master's program students by $167, taking the total to $8,525, while tuition for nonresident students will increase by $353, to reach $18,052, the document stated.
However, UWO Director of Graduate Services Greg Wypiszynski said the numbers in the document appear inflated because it's based on a 15 credit class load and most graduate students take classes part-time, with most taking six or fewer credits per semester.
For example, he said one resident graduate credit for spring 2020 is $501, so the increase per credit is $10. For out-of-state graduate students, he added one Spring 2020 credit is $1,018, so the increase per credit is $20.
"A small 2% increase still allows UW Oshkosh a lot of flexibility to be a very affordable option when it comes to graduate studies," Wypiszynski said.
The increase was necessary, Wypiszynski added, because UWO was about 2-10% below other UW System institutions in general graduate tuition and about 2-4% below peer business graduate tuition rates in the 2018-19 academic year.
"Graduate tuition at UW Oshkosh has remained frozen along with undergraduate tuition, even though the legislative freeze of undergraduate tuition never included graduate tuition," he said. "Not seeking to raise graduate tuition all this time was an effort to hold the line on any increases for as long as possible."
Despite the increase, Wypiszynski said he doesn't expect enrollment to be impacted because graduate tuition at UWO is competitively priced compared to other UW graduate schools and private graduate schools.
"I don't expect there'll be any appreciable effect on enrollment regardless of the program," he said. "It's unlikely a 2% increase will cause an immediate or significant drop in enrollment."