UWO Go provides safe rides
UWO Go, a transportation service for students, has exploded in popularity, providing over 2,000 rides since its launch.
The service is app-based and works similar to Uber or Lyft, and replaced a program called Saferide. "Technology-wise, it's where people want to be," said University Police Capt. Chris Tarmann. "Looking back at the years when we've done Saferide, I don't think we've ever done more than 1,000 [rides] a year." UWO Go launched Nov. 1 and is free to any UW Oshkosh student with a campus ID.
To get a ride, students must download the UWO Mobile app, select the Oshkosh campus and select UWO Go to schedule a ride. Once a ride is scheduled, community service officers pick students up and take them to their destination.
The program runs seven days a week during the school year, starting at 4 p.m. It runs until midnight on Sundays and Mondays and until 2:30 a.m. the rest of the week. The program isn't a bar hopping service. Tarmann said it's designed to ensure that students are getting wherever they need to go safely. Students using UWO Go cannot get a ride from one bar to another; one of the destinations must be somewhere that is not a bar.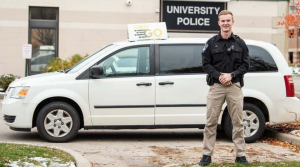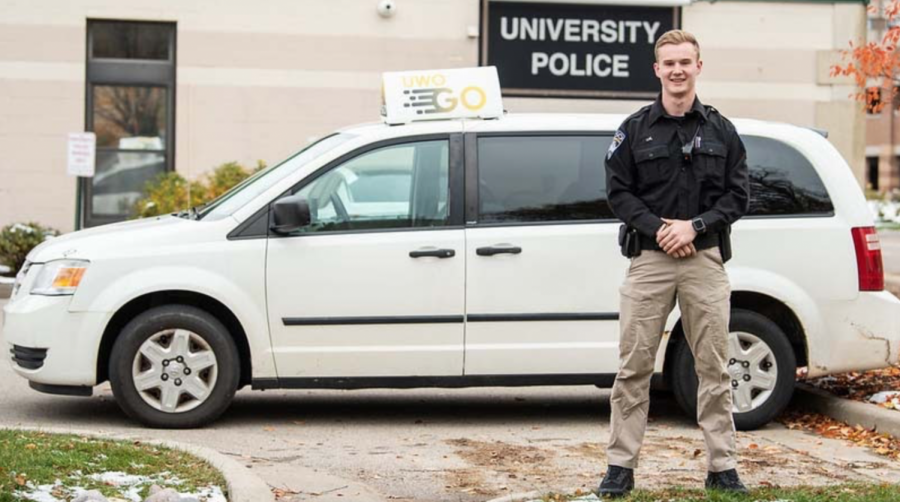 While UWO Go isn't a bar hopping service, the Oshkosh Jewelers Nightlife Bus is. The bus began giving rides in 2017 and recently changed its route to include a stop near the UW Oshkosh campus at Toppers Pizza. "After two years, we realized we needed to make some changes," LaVaque said.
He doesn't view UWO Go as competition because it's not a bar hopping service. "We've never had campus on board before, so we've never had any ridership from college kids," LaVaque said. Tom Taggart, who owns Molly McGuire's and French Quarter, isn't concerned that the bus stopping near his establishments will impact business.
"Kids are going to go where they want to go," he said. "A bus stopping isn't necessarily going to change their mind." While UWO Go is relatively new in terms of Saferide programs, the Oshkosh Tavern League has made getting patrons home safe a priority for years with its Saferide program.
If someone in a Tavern League bar has too much to drink, they can ask the bartender for a safe ride, and they'll be given a free taxi ride home, Oshkosh Tavern League President Pat Purtell said. Individual bars cover 10% of the cab fare, while the Tavern League covers the remaining 90%, Purtell said. "I don't understand why a tavern owner wouldn't want to offer that," Purtell said.
One problem the program faces is that non-Tavern League bars are sending their customers to Tavern League establishments at bar close for free rides home, he added. Unless more bars begin joining the Tavern League, individual Tavern League establishments will have to pay a higher percentage per cab ride, he noted. "We'll have to raise rates," Purtell said. "We just don't make enough [money] to run the program." In terms of competing with UWO Go, Purtell doesn't see the other program as a competitor. "I'm just interested in people getting home safe," he said. "You could have five more programs in my mind."