OSA gears up for spring elections
Student government elections
Oshkosh Student Assembly office manager Tyler Klaver announced that the deadline for students to run for OSA president and vice president was 3 p.m. on Tuesday, Feb. 25.
At the time of writing, no students besides the ticket of Ian McDonald, the current student body vice president, and Sydney Devitt, the current OSA speaker pro-tempore have formally submitted paperwork to run for the student body's top leadership positions.
Klaver said the unopposed race isn't out of the ordinary for UWO but is not a sign of student apathy.
"We've gotten a good number of senator applications," Klaver said. "Last year, only two ran. This year we're pushing seven or eight officially."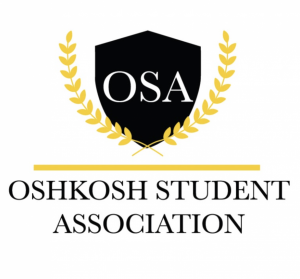 There is also a write-in option on the ballot, although a student must receive at least fifty write-in votes to be considered to make up for the fifty signatures that are required when a slate turns in their candidacy paperwork. The OSA election takes place on Tuesday and Wednesday, March 10 and 11.
Last spring's student-body elections were marred by a Snapchat that surfaced March 12, 2019. The Snapchat was of a Banfield-McDonald for OSA campaign poster accompanied by the text "UWO Vote for these guys today unless you want a lesbian or a hmong to win."
All three 2019 slates condemned the post for its racist and divisive language.
Spring break scams
OSA co-adviser Jean Kwaterski briefed the assembly on emails that UWO students may be receiving promoting spring break trips. Kwaterski said that she does not know of any UWO spring break trips at this time that are not service-based, and that students should be wary of emails claiming to be related to the university.
"Especially if they're saying 'Hey, give us money,' we want to make sure it's a legitimate group," Kwaterski said. "If you're just getting a random email from some place off campus, just realize that they're not affiliated with the university, and do some investigation into it so you don't lose money."
Kwaterski said this issue came to her attention after she was contacted by a student about the legitimacy of a trip. She went on to say two students have given money to these trips; one providing $50, another providing $250.