Labor shortage bad for business

The unemployment rate in Winnebago County is roughly 3%, but that figure doesn't tell the whole story as only about 67% of adult residents are participating in the workforce.
Only about 91,000 of the roughly 136,000 adults living in the county were part of the labor force as of Dec. 2019, according to data from the Federal Reserve Bank of St. Louis and 2018 population estimates from the U.S. Census Bureau.
This lack of labor isn't exclusive to Winnebago County. Statewide, the labor force participation rate is 67%, and nationally it's 63.4%, according to data from the Federal Reserve Bank of St. Louis.
These figures are down sharply from the rates registered in the late 1990s, according to the nonpartisan Badger Institute.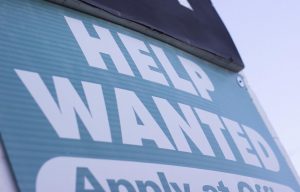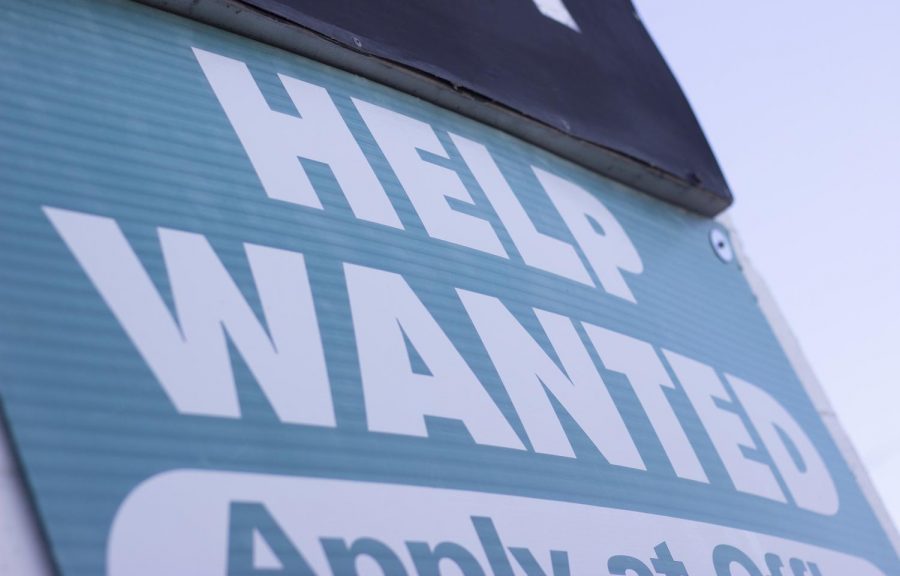 Because so many have stopped looking for work, the low unemployment rate may provide an overly positive picture of economic strength, a recent research paper published by the Federal Reserve Bank of San Francisco suggests.
The shortage of workers is having a negative effect on local employers as many are operating under capacity, according to Jason White, CEO of the Greater Oshkosh Economic Development Corp.
In Northeast Wisconsin, 40% of workplaces have not adopted practices to compensate for the worker shortage, while the ones that have are offering increased pay and benefits to entice workers, according to a 2018 survey of 288 business leaders from multiple industries conducted by the New North, a regional nonprofit marketing and economic development organization.
"Employers are looking at creative ways to recruit talent," White said. "It seems like entry-level workers are the hardest to recruit right now."
Multiple factors are contributing to the labor shortage including declining birth rates, workforce retirements and employment barriers, White noted.
Three of the main barriers preventing workers from rejoining the labor market are a lack of soft skills, substance abuse and unreliable transportation, he added.
From the perspective of wage earners, low pay and a lack of employer loyalty may discourage them from seeking certain kinds of jobs, said Grant Withers, treasurer for United Food and Commercial Workers Local 1473, which represents members in Wisconsin and upper Michigan.
A recent survey of 601 manufacturers in Northeast Wisconsin found that over half of the employers reported communication and attendance as the skills most lacking. The NEW Manufacturing Alliance, a nonprofit that promotes the industry, conducted the survey.
Ann Franz, the organization's director, said entry level workers lacking soft skills isn't a new phenomenon. She attributes the lack of communication and attendance skills to a culture change.
"When I was in school, my parents would never pull me out of school ever; we didn't go on vacation," Franz said.
She added that many parents don't care about attendance in school anymore, leading to poor attendance in the workplace.
One employer working to combat the issue of attendance is Sadoff Iron and Metal Co., a scrap metal recycling company with facilities in Oshkosh and Fond du Lac.
CEO Mark Lasky said Sadoff offers financial incentives to employees with no unexcused absences in a year.
"In order to retain talent and recruit talent, you have to pay attention to culture and how you're treating people," he said.
But not all employers treat their employees well. For a long time, employers have undervalued their entry level workers, Withers said.
"I think you reap what you sow," he said. "For employees on the lower end of the wage spectrum, what's the incentive if they know their employer will pay them minimum wage, or as close to it as they possibly can."
Beside a lack of soft skills, substance abuse also prevents people from entering the labor force in multiple ways.
Addiction is often associated with prior criminal charges, making it hard for those in recovery to re-enter the job market, according to Megan Reinl, Sober Living Program coordinator at Solutions Recovery, Inc.
She said past criminal charges can sometimes force those in recovery to take low-wage jobs.
In order to help people in recovery find employment, Reinl believes there needs to be less of a stigma surrounding drug addiction.
Some employers haven't been exposed to addiction, and everything they know comes from the media or what others have told them, which is "typically negative," she said.
In terms of those unable to pass a drug test, there's no clear solution as many jobs that do not drug test are lower-paying jobs, Reinl added.
"Low-paying [jobs] keep the person in poverty and then poverty and addiction are highly correlated," she said. "So, it just keeps them in that cycle."
That cycle can lead addicts to continue using, making any kind of stability difficult to achieve, Reinl added.
A job may only be one of the things that someone struggling with addiction may lose, along with family and children, she noted.
"There's no balance because the drugs come first," she said. "Whether it's their priority or not or they want it to be or not, the drugs have taken over."
For those dealing with addiction, options are available, but many are already strapped, Reinl said.
"Even for our sober living program, we almost always have a 10-person waitlist," she said.
Beyond a lack of soft skills and substance abuse, transportation also prevents prospective workers from entering the labor force.
In Winnebago County, 81% of job seekers report transportation as a significant challenge, according to Feonix Mobility Rising, a nonprofit that aims to enhance transportation options for underserved communities.
"If an individual relies on the bus and they work second or third shift and that bus ends, they don't have transportation home," outreach specialist Allison Knautz said in a video on Feonix Mobility's website.
Make the Ride Happen Mobility Manager Holly Keenan said transportation affects people in every facet of their lives.
Even with additional skills training beyond a high school education, transportation can be a major barrier to employment, she added.
"If they can't drive, they can't live their lives," Keenan said. "Maybe they'll be able to piece something together with their neighbor or their friend or their girlfriend, but that's going to get old."
Labor barriers combined with stagnant wages make it harder for those who haven't been in the labor market in quite some time to re-enter, UW Oshkosh economics professor David Fuller said. He added that there's a misconception that people who aren't working are lazy, and that there's "really no evidence to support that."
In order to get more people to enter the labor market, Fuller said wages would need to increase across the board.
"We've hit a point where the only way you're going to be able to hire more workers is to pay them more," he said.