Wisconsin firearm deaths up 28% from 2014
A backyard cookout in the Westhaven neighborhood of Oshkosh took a surprising and potentially violent turn when a 32-year-old man emerged from his home brandishing a pair of AR-15 assault rifles on Sept. 20, 2019.
"You're not going to leave here alive," the man, Johnathon Hanley, shouted to his wife, Alison, whom he accused of being a "slut" and of having had their 3-month-old daughter with another man.
Hanley had been drinking since he got off work that day and had several shots of Fireball at the cookout before he fired at least one round, prompting a call to 911. By the time police cleared the scene, they had recovered the two assault rifles, three handguns and nearly 100 rounds of ammunition.
Although nobody was killed in this incident, firearm deaths in Wisconsin rose 28% from 2014 to 2017, according to the Centers for Disease Control and Prevention.
Last Wednesday, an employee opened fire at the Molson Coors complex in Milwaukee, killing five workers before taking his own life, according to the Associated Press.
In 2018, 43% of Winnebago County households had a firearm in or around the home, according to the Winnebago County Community Health Survey Report.
"I think it's really important for people to understand that guns are all around us," Oshkosh Police Detective April Hinke said. "Some people have good intentions with those and some people don't."
Causes of gun violence
The offending rate for males involved in gun violence was almost nine times higher than the offending rate of females, according to Bureau of Justice Statistics.
"If I go into the research on active threat situations, it's almost always a male subject who does something like that," University Police Captain Chris Tarmann said. "There have been female subjects. However, every time there's a female subject, there's also a male subject involved."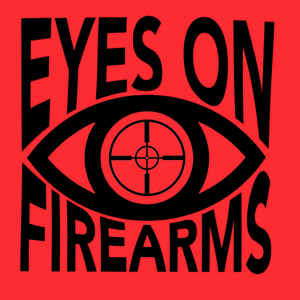 Hergert Sport Center manager Mark Spanbauer said, from what he has experienced in his shop, men are more likely to buy a gun than women.
"The concealed carry and handgun sales are probably 75/25 male over female," Spanbauer said. "A lot of the female sales are due to men who work out of town and are gone for a stretch of time or they live in the country and they're just looking for protection."
Spanbauer said gun violence has more to do with poor mental health than gun control laws.
"The bottom line is, all these mass shootings and those kinds of things that are going on — it's not a gun issue, it's a mental health issue," Spanbauer said.
Currently, there are no mental health checks involved in buying a firearm, but the background check form includes questions about the individual's mental health.
"If they answer in a negative way, they don't get the gun," Spanbauer said. "The trick is they can lie and we have no way of knowing."
On Aug. 1, 2019, Bonnie Tyson shot her husband, John Tyson, in the head before turning the gun on herself in Oshkosh.
Although he survived the incident, his wife legally purchased the weapon just days before.
"They had been married a long time and she had some mental health issues, I believe, and the family was aware of that," Hinke said. "That is a situation that sticks in my head because I don't know that anybody really saw that coming."
Hinke added that there have been three similar situations within the past year in Oshkosh.
Gun laws
Jon's Sport Shop employee Jerry Lingnofski said background checks for handguns typically take 10 to 15 minutes to complete.
"We call the National Crime Information Center, the FBI-based background system and the state of Wisconsin has the background system that they use, so we can run them through the system," Lingnofski said. "But most of the time with handguns, we'll just call in."
Lingnofski said handguns have a variety of uses.
"There are certain handguns that are designed for hunting but most of them are for sport shooting and concealed carry," Lingnofski said.
In 2017, handguns were involved in 64% of the 10,982 gun murders and non-negligent manslaughters in the United States, according to the FBI. In 2015, Wisconsin repealed its 48 hour waiting period for handguns.
"It was, at the time, kind of a feel good deal," Lingnofski said. "The problem with that is if somebody wants to do harm to somebody, they're going to say, 'What can I get right away?"
Spanbauer said gun owners should be educated on when they can or cannot use their firearm.
"If someone in the middle of the road with a baseball bat is screaming 'I'm going to kill you,' you can't do a damn thing," Spanbauer said. "If they get within four feet of you with a baseball bat, again screaming 'I'm going to kill you,' then yes, you have a right to use your weapon."
It's important to understand Wisconsin's firearm laws before using a weapon.
"The rules change in your home, outside your home, in public, in a place that has a posted sign that says, 'No Concealed,'" Spanbauer said. "By getting your concealed carry license online, you haven't been educated on that."
Open carry is legal in Wisconsin, meaning people are legally permitted to carry a loaded weapon in public without a license or permit.
"You can strap a pistol to your side and as long as it's fully exposed, you're completely legal," Spanbauer said.
What can be done
Lingnofski said he thinks stricter gun control laws would not be effective in preventing gun violence.
"Criminal thinkers will always be criminal thinkers and they will figure out a way to get a gun," Lingnofski said. "They could sit outside a gun show, follow the guy home and when the guy leaves, they could take the guns."
Lingnofski said there isn't a single solution for reducing gun violence in the United States.
"That's like trying to diagnose each and every one of the 316 million people and that's not going to happen," Lingnofski said.
In Wisconsin, an individual is able to fill out a concealed carry form online and can obtain the permit without participating in safety training.
"We recommend you take a class, either in Green Bay or Appleton, there are several places that offer a good educational class," Spanbauer said. "It's important that you know what the rules are."
Spanbauer said there's a process that the individual has to know in order to determine what is considered a threat before using their concealed carry.
"You have to be 100% in the right," Spanbauer said. "You're going to go to the police station and how fast and how cheap you get out is based on how you answer and assess the situation before you had to use your weapon."
Spanbauer said the gun market is bad right now, as far as handgun sales go.
"At one point in time, we would sell a gun a day but now we're lucky if we sell two guns a month," Spanbauer said.
Increasing death toll
An average of 160 people die from gun homicides in Wisconsin every year, according to Everytown Research.
"If we look at the trends over the past 20 years, there's obviously more frequency of murders involving guns," Tarmann said.
UWOPD Chief Kurt Leibold said gun violence in the past revolved around drug dealing and the black market economy, whereas now gun violence is becoming more common in arguments.
"People handle their disputes with guns instead of having a conversation," Leibold said. "It goes right from an argument, 'You disrespected me' to 'I'm going to shoot you.'"
Winnebago County Sheriff John Matz said there has been a decrease in overall crime in the county although there has been an increase in violent crimes.
"We have to make sure that we're doing our best to ensure that we're keeping weapons out of the hands of criminals and those that are mentally ill," Matz said.
Possible solutions
Democratic Party of Wisconsin Chair Ben Wikler said the government could be doing more to help protect citizens from gun violence.
"I think it's shameful that Republicans refuse to take any action, especially when kids are going to school in all these communities across the state and are afraid of what might happen with gun violence," Wikler said. "Things like background checks and extreme risk protection orders shouldn't be controversial."
Wikler said policy makers need to work together in order to implement laws that could help prevent gun violence.
"I think the thing that should've happened yesterday is the legislature should agree to join forces with the governor and pass universal background checks and extreme risk protection orders," Wikler said.
The Republican Party of Wisconsin did not respond to multiple requests for comment.
Leibold said he thinks there should be harsher penalties for illegal use of firearms or illegally possessing firearms.
"I believe that red flag laws should be enacted that allow judges the authority to remove weapons from people who have been deemed a threat to themselves or others," Leibold said.
Leibold also thinks more restrictions should be put on gun sales, including universal background checks, mental health screenings and banning large capacity magazines.
Matz said gun shows should have more regulations than they currently have."I think we could do a better job when it comes to background checks at gun shows," Matz said.
He also thinks that there needs to be more communication about mental health between agencies and at home.
"We need to do a better job as family members and friends, paying attention and noticing those things," Matz said. "I think we need to increase resources, making them available to those people that are having those short term problems, identifying what they are and helping them through that process."
There were 50 weapons arrests in Oshkosh in 2017 and 2018, according to the Oshkosh Police Department's annual report.
"I know we're not going to arrest our way out of the drug problem and all the social issues that exist but we certainly still need to have that accountability piece and make sure we're still prosecuting people that commit violent crimes," Matz said.
Hinke said limiting gun violence starts at home.
"You should secure your own guns, talk to your kids about being a responsible gun owner and be a responsible gun owner," Hinke said.
Hinke added that poor awareness about mental health could influence gun violence.
"We have a lot of mental health issues that are not being addressed," Hinke said. "One of the biggest problems, I think, is information sharing between hospitals and police agencies."
If someone is admitted to a hospital that could be a potential risk to others after their release, the police have no way of knowing unless the admitted individual signs a form.
"There's this gap that prevents law enforcement from understanding who's got mental health issues and when you're filling out a background check and you say, 'No, I'm not a convicted felon,' that's easy enough to figure out," Hinke said. "It's not easy to know whether or not you've been committed for a mental health issue or whether or not you use dangerous drugs everyday."
Leibold said the issue of limiting gun violence shouldn't be controversial considering the statistics.
"I believe conversations around gun violence should not be partisan but instead should be about the fact that approximately 100 Americans die from gun violence every day," Leibold said.
Leibold said limiting gun violence should be a priority because it affects everybody.
"Gun violence brings down quality of life and if it happens frequently in the same areas of a city, it will cause business and industry to move to safer neighborhoods," Leibold said.
In 2018, 63% of Oshkosh residents felt safe in their neighborhoods after dark compared to 72% in 2017, according to the OPD annual report.
"The ever present threat of gun violence is something that people live with everyday in communities across Wisconsin," Wikler said. "There's no reason that parents, community members and kids have to live with this fear."