OSA to partner with Oshkosh Food Co-op
An upcoming OSA fundraiser and updates on the campus' response to the COVID-19 coronavirus were the main topics of discussion at the OSA Assembly meeting on Monday, March 9.
The Oshkosh Food Co-op is still raising funds to eventually open in what will be the Brio building, which will be located at the corner of Jackson Street and Pearl Avenue.
OSA President Jacob Banfield and other members of the OSA executive board hope that the co-op will offer the campus community a healthy and sustainable source of groceries, as well as job and volunteer opportunities.
OSA will host the OSA Open, a golf fundraiser for the Oshkosh Food Co-op, on May 2.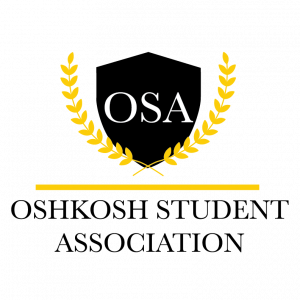 "Banfield has met with the board of directors at the co-op and he thought it was an ample opportunity as far as what the co-op has to offer for the campus as far as job opportunities as well as a healthy alternative for food and produce for students here in the campus area," Harrison Collar, OSA chief of staff said prior to the assembly meeting. "I think it'll offer a healthier option as far as food goes for the campus."
Collar said that they settled on a golf fundraiser because they thought it was a more inclusive sport in regards to age and gender.
"President Banfield has participated in many golf outings in his career and he thought it would be a good opportunity to incorporate alumni as well as students," Collar said. "He thought that was a good opportunity and community event that we could utilize to raise money for [the Oshkosh Food co-op]."
Collar said that the main targets for the event are students at the university and alumni.
Collar said the event had been postponed until fall because the OSA executive board was mainly focused on opening The Cabinet and continuing UWO Go, but they've reassessed where they stand following their success with The Cabinet.
"Going back and meeting with the board as far as the OSA Open goes, we redetermined that we actually have the proper amount of time to focus our efforts on this," Collar said. "We thought it was the right thing to do — to go forward with this project."
Banfield said getting a marketing strategy for the event established and completing the registration form are the next priorities for the OSA Open.
"After spring break is going to be the really hard push for students, alumni and everyone who wants to participate in this event to sign up," Banfield said at the assembly meeting.
The OSA Open asks that groups of four register as a team, but students without a group can sign up individually and be paired with others who are without a group.
Banfield said Missing Links, a golf simulator in Neenah, has donated clubs to be used by teams that do not own their own.
Jean Kwaterski, an OSA co-adviser, said that staff of the university are working hard to ensure students aren't endangered on campus if the coronavirus spreads through Wisconsin. At the time of writing, there have been two confirmed cases in the state.
"As things change, we'll keep students updated," Kwaterski said. "There may be information about classes if classes should change. The faculty are looking to see if something should come up, whether they teach their classes online. A lot of people are working on that here on campus to make sure things are running smoothly."
In a message to students and faculty, UWO Provost John Koker said that the format of courses might be modified so they can be completed online in case of a coronavirus outbreak.