Oshkosh Area School District OKs free busing for K-12 students
The Oshkosh Area School District board approved $33,500 in yearly funding to supply free student transportation on GoTransit Oshkosh bus lines for all K-12 students in Oshkosh at their Feb. 26 meeting.
"This is part of our mission statement, vision statement and also our mantra of 'students first'," Barbara Herzog, president of the school board, said. "I just see many benefits [to free student transportation]."
After passing an amendment to the resolution, proposed by school board Vice President Kelly Olmsted, the school board passed the resolution unanimously.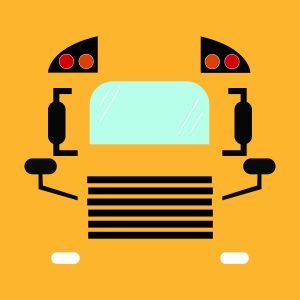 The amendment secured additional funding that would provide OASD K-12 students that attend private schools free transportation on GoTransit Oshkosh services.
Originally, the resolution for free student public transport called for a $30,000 yearly commitment for two years. However, OASD Superintendent Vickie Cartwright informed the board the amount would need to be increased.
"The district is required by law to provide private school students the same level of transportation as is provided to public school students," Cartwright said. "In order to do that, it would be an additional $3,500 commitment per year."
The $3,500 increase did not sway the school board away from passing the resolution, as Herzog said passing the resolution was another example of the OASD moving forward.
Board member Bob Poeschl said that this allocation, along with a "community contribution" they had, would enable the free student transportation program to go into effect as early as summer 2020.
"We have the ability to kick this program off July 1," Poeschl said. "There is enough funding there for it."
Before the resolution was voted on, the board discussed the possible benefits of free student transportation for K-12 students in Oshkosh.
Board member Allison Garner prompted the discussion by asking the board what problem was being solved by passing the resolution.
Olmsted responded with accounts community members told her regarding their dependence on public transportation.
"We had a girl come talk to us months ago," Olmsted said. "Her Christmas gift was a bus pass to get to school. There are more students out there that worry about how to get to school than I think our community understands."
The board also discussed how they could measure the success of the free student transport program if it were to be implemented.
Cartwright said City Manager Mark Rohloff said that a "tracking system" would be put in place so the board could record how frequently free transportation is used by students.
In addition to the "tracking system," Cartwright said the board could compare truancy and absenteeism rate to before and after free transportation was offered to students.
Although, she added that truancy and absenteeism are not always directly correlated to student transportation.
Poeschl said that the success of free student transportation is not entirely dependent on if a specific problem is solved.
"It's not necessarily about filling that need or solving that issue," board member Bob Poeschl said. "It's about creating access, more access to our community, and shaping the person who utilizes those services in our community."