Oshkosh looks to new decade
City Manager Mark Rohloff discussed Oshkosh's achievements over the last year and outlined major projects as the city welcomes a new decade of development at the annual State of the City Address on Monday.
Rohloff discussed plans for improvements to infrastructure, areas the city hopes to continue developing and the city's financial concerns.
Within the next five years, property improvements vastly outweigh every other section in the city's five-year capital improvement plan with an estimated cost of over $90 million according to the city's website.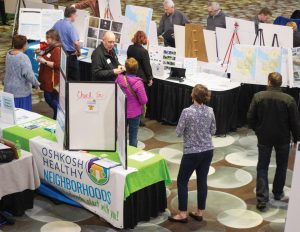 Rohloff also discussed the main challenge for development facing the City of Oshkosh at the moment: attracting a thriving workforce.
"In this day and age, you talk to any business person in town, the No. 1 issue related to economic development is workforce, and how do we attract a workforce," Rohloff said.
Rohloff praised the work that neighborhood associations, such as the River East Neighborhood Association, who over the past year have revitalized the William Waters Plaza near the public library.
"It's our neighborhoods," Rohloff said. "That's how we attract workforce. Part of getting a talented workforce attracted to our community is our community being viewed as a welcoming and inclusive community, getting people to say 'I want to live here.'"
Rohloff said that the 18 Oshkosh neighborhood associations have been very important to creating vibrant communities that showcase a sense of pride.
"We all have a vested interest — an economic interest — to make sure that every neighborhood in our community succeeds," Rohloff said. "I'm going to ask for your help to help the neighborhood associations, help your own neighborhood become more vibrant and relevant and economically strong."
Rohloff said the quality of neighborhoods has an impact on Oshkosh residents' quality of life. People expect things like infrastructure to be good, he said, but quality of life is what attracts people to a community.
"They don't go back to their spouse after they interview for a job in Oshkosh and say 'Oh my gosh, honey, the sewers in Oshkosh are just awesome,'" Rohloff said. "They say 'we have wonderful libraries, the park system is great, the school system is great, they have a public museum,' those are the things that make our community vibrant."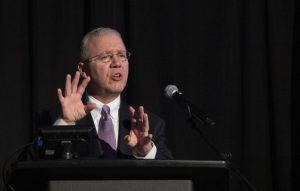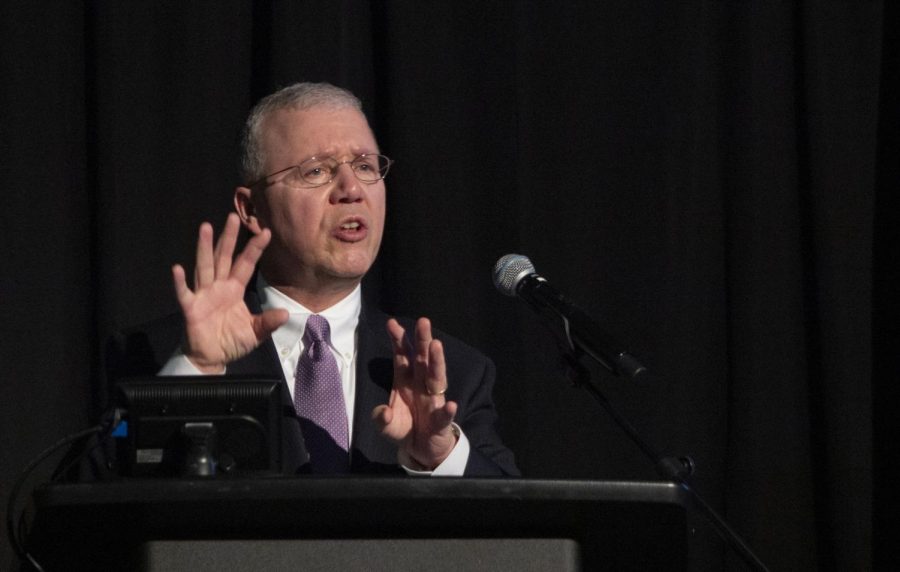 Rohloff said that Oshkosh's public amenities such as the public museum, library and parks are integral parts to the community and its further development. He said that's why projects like the riverwalk are essential to the continued growth of the community.
"Look what we've done with our riverwalk system," Rohloff said. "That's just 10 years; we didn't start those projects until 2010. Think of what more we can get done in the next ten years."
Rohloff said that the city should focus on finishing the riverwalk system within the next decade.
"I'm happy to report that the state of our city is strong, it's vibrant and it's poised for wonderful next decade, and many decades as we go forward," Rohloff said.