Oshkosh prison has 3 confirmed COVID-19 cases, ACLU sues to release vulnerable inmates
Three inmates at the Oshkosh Correctional Institution have been confirmed to have COVID-19, according to the Department of Corrections website. 
As of April 9, there have been no confirmed cases among staff at OCI and there have been a total of 12 completed tests in the facility, the website said. Eight tests have come back negative and one test is pending, the website showed. 
OCI has isolated the inmates confirmed to have the virus and is working to test those they've been in close contact with, according to state Rep. Michael Schraa, a Republican who represent the 53rd District and chairs the Assembly's Committee on Corrections. 
COVID-19 has showed up at seven of the state's adult prisons. The only other one where inmates have tested positive is Columbia Correctional Institution, where there have also been two positive tests. 
Staff members have tested positive at Columbia, Milwaukee Secure Detention Facility and Waupun Correctional Institution. 
In response to positive tests at DOC facilities, the American Civil Liberties Union of Wisconsin filed a lawsuit in the state Supreme Court Friday asking for the release of elderly and vulnerable people from state prisons to avoid an outbreak that could strain Wisconsin's health care capacity, according to a press release.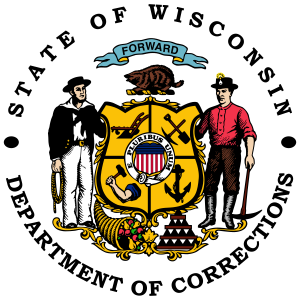 The lawsuit was filed on behalf of two incarcerated individuals with pre-existing conditions, state criminal defense lawyers and Disability Rights Wisconsin. 
It asks the court to order Gov. Tony Evers and state corrections officials to decrease the prison population "to a level where social distancing is possible," giving priority to those at high risk of COVID-19 complications and death, the ACLU said. 
ACLU of Wisconsin Executive Director Chris Ott, in a written statement, described Wisconsin's prisons as a "ticking time bomb" that threatens public health. 
"The very modest steps taken so far by state officials are simply not enough to prevent an outbreak that would strain our hospital system, endanger public health, and claim thousands of lives," Ott said. "State officials have the power to avert this catastrophe – and they have to act now."  
The Department of Corrections facilities are roughly 30% over design capacity, and the state has only reduced its prison population by 1.3%, the ACLU said. 
The lawsuit says a COVID-19 outbreak in state prisons could overwhelm available hospital beds and ICU units in communities that have prisons. 
In a written statement, ACLU Staff Attorney Tim Muth said public health experts believe reducing prison populations is necessary to combat the disease.  
"Lives are at risk and we simply cannot afford to wait," Muth said. "We're asking the court to intervene and force state officials to take action to prevent state prisons from becoming dangerous powder kegs of this disease."  
The ACLU says the number of people over 50 in state prisons more than tripled between 2000 and 2016. The lawsuit also asks the Supreme Court to ask the circuit courts to take actions to reduce the number of people being held in jails awaiting trial. 
Under Wisconsin law, the ACLU said Evers has the power to issue reprieves for inmates during a health emergency and that after the emergency sentences could be reinstated. 
The ACLU says the lawsuit is filed on behalf of two state prison inmates with pre-existing conditions.  
One of those inmates is Craig Sussek, who is in prison for a crime committed more than 20 years ago and is eligible for parole, the ACLU said. 
Sussek has been diagnosed with kidney disease, which makes him vulnerable to injury or death if he contracts COVID-19, the ACLU said. 
Another inmate represented in the lawsuit is Ramond Ninneman, who is 66 years old and currently has 16 months remaining on a two-year sentence, the ACLU said.  
Ninneman has been diagnosed with cardiac disease leaving him with only 25-30% of heart function, making him vulnerable to injury or death if he contracts COVID-19, the ACLU said. 
Ninneman's daughter, Rana, said in a press release that she fears her father's remaining 16 months could turn into a life sentence because of COVID-19. 
"The Department of Corrections hasn't even been able to provide adequate treatment for his heart condition, let alone put in place the social distancing measures needed to stop the spread of COVID-19," Rana said. "State officials need to act now so that my dad and other people with pre-existing conditions can come home where they can safely practice social distancing and help keep all of us healthy." 
Editor's Note: This story has been updated with new information from the DOC and ACLU.