UW Oshkosh announces virtual commencement ceremony
In a campuswide email Friday, Chancellor Leavitt announced that UW Oshkosh will host a virtual commencement program on Saturday, May 16.
"We plan to include as much of the Pomp and Circumstance that would mark an in-person ceremony," Leavitt wrote.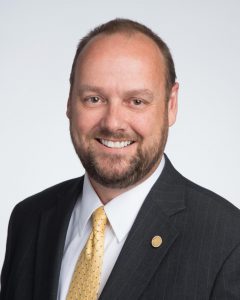 Graduates are invited to walk in the midyear commencement ceremony after the fall semester, which is scheduled for Saturday, Dec. 19 at UWO, Leavitt added.
He wrote that the decision to cancel the in-person commencement ceremony for the spring semester was "painful."
"We arrived at these options based on feedback we received from students, both in emails they sent to me personally and their responses to the survey that our commencement team created," Leavitt wrote. "We look forward to 'seeing' our graduates and University community on May 16 as we participate from far and wide through the marvel of technology in this important moment."