Kenosha area resident's take on unrest
On Aug. 23, I was in the middle of a weekend trip in Door County with my girlfriend's family. The trip was going great, and the weather was immaculate. But while I was there, I saw a heartbreaking video.
The video showed Jacob Blake being brutally shot in the back seven times on the suspicion that he had a knife.
The incident brought great grief to me, but I was filled with utter horror when I saw that the location of the incident that was now going viral was in Kenosha, the city that borders my hometown of Pleasant Prairie.
Watching the news and seeing that Blake was paralyzed from the waist down by numerous gunshot wounds brought an even heavier sense of grief to my heart. In the following days, two people were killed in riots, death threats began flying out of people's mouths and buildings were torn to shreds after being burnt up.
And so many were forced to watch it unfold in front of their very eyes — all because it was going on in their own backyard.
In the past, I have routinely made trips to downtown Kenosha to enjoy the lakefront and admire the beautiful scenery; while residents calmly walk along the beach and pier areas.
The visit that I made as soon as I arrived back in town from my vacation was nothing like that.
The very same city that I had grown up around and knew for its beautiful combination of nostalgic small shops in the downtown area had rapidly transformed into one with rubble that was recovering from a week of unrest, accompanied by law enforcement as high up as the National Guard.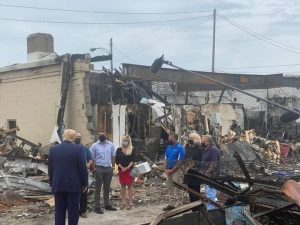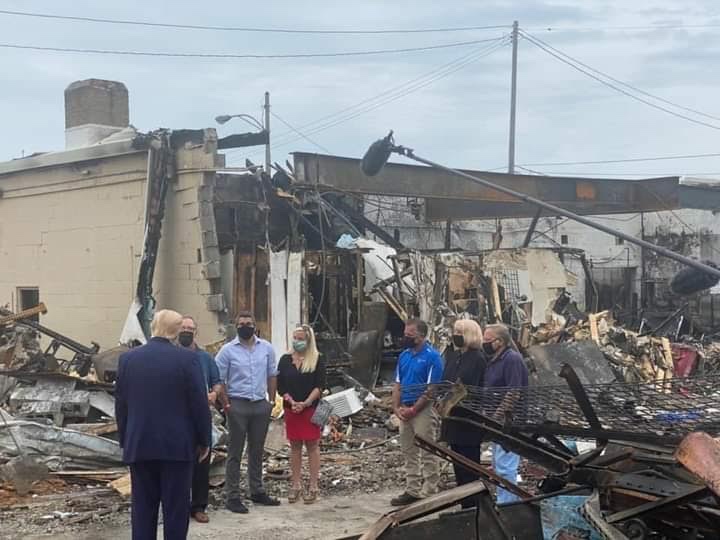 As a heavy supporter of the Black Lives Matter movement, watching local businesses owned by black owners being looted and torn to shreds broke my heart.
Seeing a movement that has appeared in the form of many peaceful, meaningful protests throughout the Kenosha area being associated with the rioting by those who don't even reside in the state of Wisconsin had my chest aching beyond explanation.
I am not a person of color, so I cannot sit here and act like I have the ability to fathom the anger and unrest that is traveling through the minds and bodies of those who are people of color.
However, I know that there are so many business owners downtown who tried everything they could to make it clear that they support racial equality and the Black Lives Matter movement in America, only to turn the news on and see all of their hard, innovative work go up into flames at the hands of rioters.
In a time as critical as this, the divisive behavior of rioting, looting and threatening that I've seen go on in a town I've grown up in is absolutely tragic to me.
As someone who has seen those in his own town suffer financially and psychologically due to destruction that was directed at anyone in the rioters' paths, I encourage all of you to educate yourself on any protest you go to.
If something is organized and has a leader who is putting the event under their name, you are likely to be in a safe place.
If you see something fluctuating throughout various social media platforms saying "Mayhem in *enter your city name here*" (which I did have the unfortunate luck of seeing), please avoid that activity at all costs.
This type of behavior only adds fuel to the fire and increases the chance of others trying to use the riots as a way to discredit the Black Lives Matter movement that is fighting for systemic reform and overall racial equality in the systems that oversee forces like the police.