OSA discusses reforming diversity and inclusion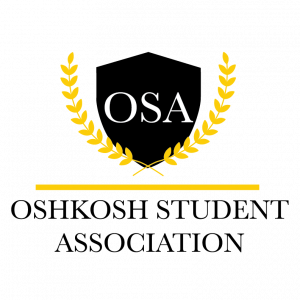 The UW Oshkosh Student Association met Tuesday evening to discuss reforming the UW Oshkosh Diversity and Inclusion Action Committee, and voter registration deadlines and information.
The UWO Diversity and Inclusion Action Committee was formed in spring 2019 following racist and homophobic statements made by a UWO student, which was shared widely across social media and lead an open forum to address inclusivity on campus.
Following the open forum, OSA decided to form the Diversity and Inclusion Action Committee in hopes of fostering a more inclusive environment on campus.
The committee was started in fall 2019, but after COVID-19 caused UWO to send students home last spring, the Diversity and Inclusion Action Committee was left without a student chairperson. All student organizations on campus may send a student representative to sit on the committee.
Associate Vice Chancellor for Academic Support of Inclusive Excellence and Chief Diversity Officer and Interim Vice Chancellor for Student Affairs & Dean of Students Art Munin will co-advise the committee, but the committee is still seeking a student to chair the committee.
Students interested in chairing the committee can contact the OSA at
Voting
During National Voter Education Week, OSA and several other campus bodies have been pushing students to register to vote.
The general election is on Nov. 3, less than a month away.
The online and by-mail voter registration deadline is next Wednesday, Oct. 14. After that date has passed, voters have until Oct. 30 to register in person at their municipal clerk's office.
This year, students living on campus will be voting in person at Kolf Sports Center, in the lower level gym.
UWO Chancellor Andrew Leavitt and others have stressed the importance of making a voting plan this year.
"Forming [a voting plan] is increasingly important during the pandemic," Leavitt wrote in an email Tuesday afternoon. "Should you be required to quarantine or isolate, voting would become challenging. We want you to be prepared."
"If, by chance, you get COVID and then you can't leave the isolation residence hall, or your apartment, you won't be able to vote," OSA co-adviser Jean Kwaterski said.
More voter information, such as what's on the ballot, where and how to vote and deadlines can be found at myvote.wi.gov