Big Brothers Big Sisters in need of volunteers
Providing guidance and companionship to someone can have a profound impact on their confidence and aspirations in life. This is what the support program Big Brothers Big Sisters (BBBS) provides for youth in its communities.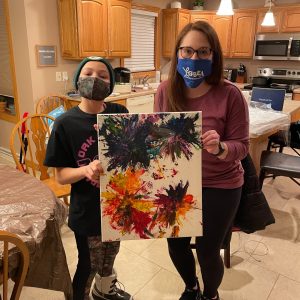 BBBS is a mentorship program that helps children realize their potential and thrive in life through one-on-one mentoring with volunteers.
BBBS of East Central Wisconsin is currently in need of volunteers to serve as role models, or "Bigs," to youth in the area, or "Littles."
BBBS currently has 88 kids in need of mentors right now, with a large need for male mentors.
"Just by being yourself and hanging out with a child or teen in your area can have such a big impact on both Littles and Bigs," Amanda Knueppel, Marketing Manager for BBBS of East Central Wisconsin, said.
BBBS offers different mentorship programs from community-based mentoring where matches do activities out in the community, site-based mentoring where volunteers hang out with their Little at their school and Mentor 2.0 which is a partnership with Oshkosh North High School to help students develop a plan for after graduation.
Those interested in volunteering with BBBS can visit their website at bbbsecw.org to read more about the program and fill out their application to become a Big.
Knueppel said mentors are matched with their Little based on their common interests and availability.
"If you're a volunteer and you're really interested in doing crafts or you want to be artsy, we're going to match you with somebody who has similar interests as you," she said.
Knueppel said volunteers are asked to follow the Center for Disease Control and Prevention guidelines for COVID-19, which includes wearing a mask.
"Otherwise, if [volunteers] are not comfortable meeting in person right now we are allowing matches to meet virtually through Zoom," she said.
Knueppel said BBBS sees a lot of improvement in the lives of children and their ability to succeed after having a mentor.
"With that one-to-one mentoring relationship, we see increased graduation rates of our Littles and we see increased self-esteem," she said.
She said becoming a mentor not only has a positive impact on the kids' lives but has a profound impact on the volunteers' lives.
"We have a ton of our Bigs who will tell us that having a Little changed their lives more than it changed a life of a Little," she said.
Knueppel said being a mentor is an experience where you not only feel good for helping a child or teen in the community but you also start to feel better about yourself.
"It's a very rewarding experience to know that you're making a difference and changing a life," she said.