Gov. Tony Evers proposes major boost in UW System funding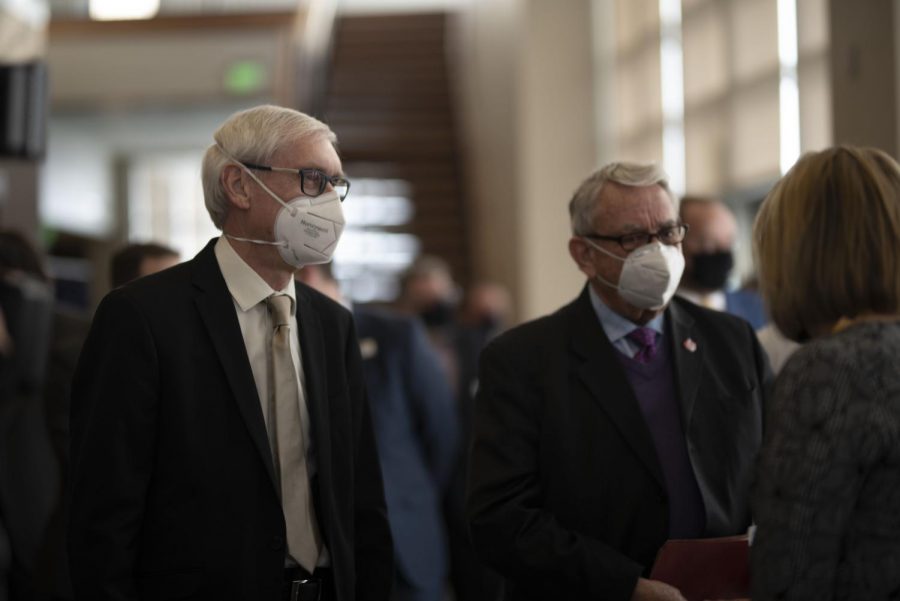 UW Oshkosh may see renovations to its Nursing and Education Building while the UW System tuition freeze may remain in place due to a major increase in state funding under Gov. Tony Evers' 2021-23 state budget proposal.
"I had requested [around] $100 million to the university increase and he gave us $190," UW System interim President Tommy Thompson said. "That's never been done before."
Evers proposed an increase of $190 million in state funding for UW System campuses through 2023 at his biennial state budget address Feb. 16.
The UW System requested to increase its budget by 3.5%, or $95.7 million, in the 2021-23 biennial budget, but Evers' proposed budget for the UW System nearly doubles that.
Included in Evers' budget is a recommendation of $26 million for the completion of the second phase of UWO's Nursing and Education Building.
Oshkosh representative Gordon Hintz said in a statement Monday that he applauds Evers for recognizing the importance of renovating UWO's Nursing and Education Building and Clow Social Science Center.
"I have worked hard for many years to renovate Clow Hall, starting with getting the project approved in 2011 and approving funding for Phase I in 2013, which was completed in 2016," he said. "The need for the Phase II renovation has only grown as approval has been delayed."
Hintz said the building's renovation will give future nursing and education students the technological advancements needed in their training.
"The investments made in Clow Phase II not only honors our state and UW Oshkosh's strong commitment to education, but also recognizes the important, technological advancements needed in teacher training," he said.
Under Evers' proposal, the freeze on tuition increases for undergraduate students from Wisconsin will continue.
Ever also requested to expand UW-Madison's "Bucky's Tuition Promise," which provides free tuition to students from low-income families, to the rest of the UW System.
Under Bucky's Tuition Promise, students from families making $60,000 or less receive four years' worth of free college.
During his address, Evers said we have to make higher education "accessible, affordable and therefore attainable to all those who choose to pursue it."
Thompson said in a statement that this budget will allow the UW System to tackle some of Wisconsin's most pressing challenges, including expanding online education and opportunities for students in need.
"The budget shows that the Governor recognizes the value we can deliver to all Wisconsinites, as we have during the COVID-19 pandemic," he said.
Evers' budget increase for the UW System still has to pass through the state legislature, where it will likely face opposition from Republican state lawmakers.
The State Building Commission will meet on March 17 to vote on the governor's budget proposal where it will then move on to the Committee on Joint Finance.