One year later: How UWO responded to COVID-19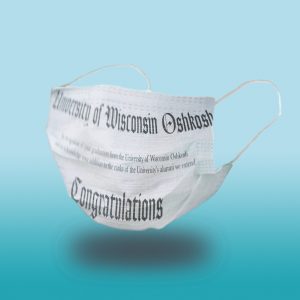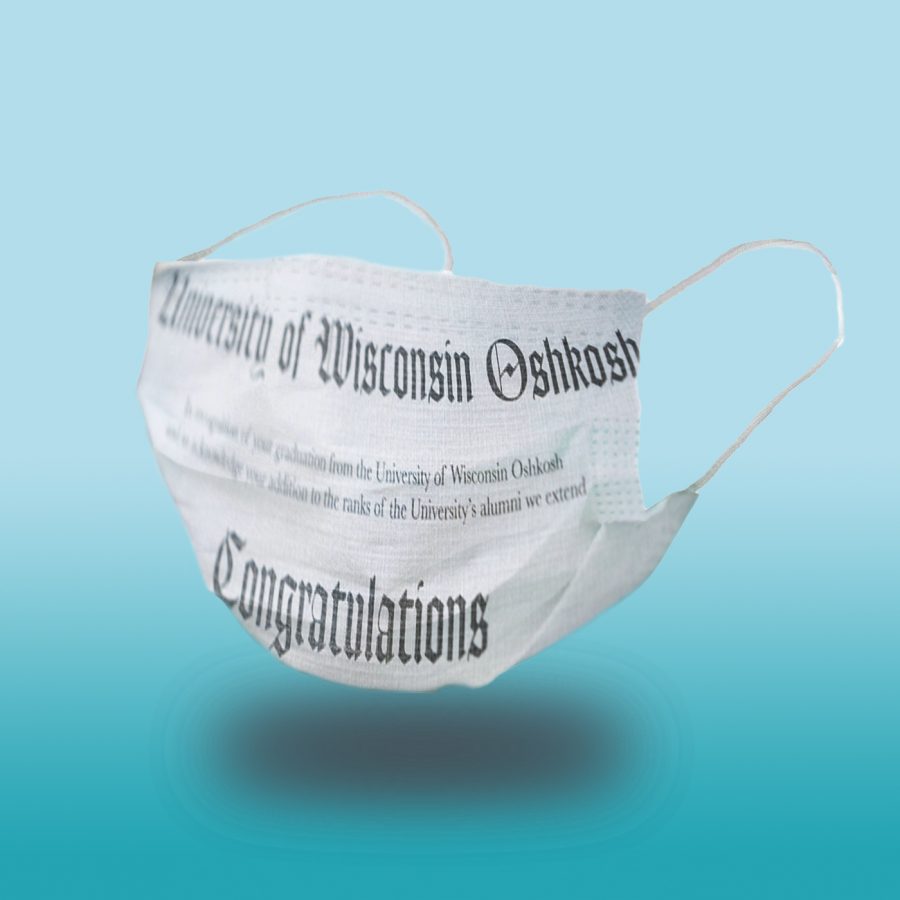 In March 2020, the World Health Organization declared the COVID-19 outbreak a pandemic.
This is the month that many people in Wisconsin became aware of the coronavirus and started adapting their lives for living in a pandemic.
Friday marks the one-year anniversary of UW Oshkosh moving courses online and beginning quarantine measures to stop the spread of the coronavirus among its faculty and students.
Here is a timeline of UWO's response to COVID-19's spread:
March 2020
In the beginning of March, UWO's Emergency Operations Committee began identifying strategies to help the campuses cope with potential impacts from a coronavirus outbreak.
On March 10, Chancellor Andrew Leavitt emailed students, faculty and staff advising them against travel over spring break and to self-isolate for 14 days if they travel to an area with a large number of COVID-19 cases.
Just two days later as virus cases in the country soared to the hundreds and Wisconsin had confirmed six cases of COVID-19, UW System campuses quickly made plans to extend their spring break vacation an additional week in an attempt to keep students from bringing the virus back to campuses.
In a university-wide email on March 12, Leavitt informed staff and students that classes for all UWO campuses would be canceled for the following week and courses would begin through alternative methods following the two-week spring break.
All students in residence halls were asked to pack their personal belongings and return to permanent residences after classes on Friday, March 13.
In the March 13 email, notified students were notified that all residence halls would remain open in the case that they could not return home.
Within the next week, the university announced courses would remain online throughout the semester, and there would be no in-person spring commencement and students would need to collect their remaining belongings from the residence halls.
By the end of the month, Wisconsin passed 1,000 cases and the U.S. saw more than 10,000 total confirmed cases.
Wisconsin Gov. Tony Evers also issued a statewide Safer at Home order, closing nonessential businesses.
April 2020
At the start of April, UWO announced plans to refund students for housing and food contracts.
Later in the month, Winnebago County confirmed its first death from COVID-19 as cases continued to grow by the thousands.
UWO extended its alternative method course delivery into the first four weeks of the summer semester.
Around the same time, Evers extended Wisconsin's Safer at Home order into May.
Leavitt announced plans to furlough employees as the institution faced economic challenges in the fallout of COVID-19.
May 2020
As COVID-19 cases continued to skyrocket, reaching over a million total cases in the U.S., UWO decided to move the second four-week summer session online.
On May 15, Leavitt announced the charge of the Recovery Task Force led by university Police Chief Kurt Leibold to evaluate options for returning students in the fall semester.
June 2020
On June 11, UWO released the Titans Return for Fall 2020 plan, which outlined health and safety measures the university would take to reduce the spread of COVID-19 when it reopens for the fall.
The initial plan required that everyone on campus wear masks, for spaces to be rearranged to promote social distancing and plans to have courses offered both in-person and online.
The same day, the New York Times identified the Oshkosh-Neenah area as the 6th highest metropolitan area in the nation in terms of the rate at which COVID-19 cases rose.
July 2020
In July, the Recovery Task Force announced plans to have classes delivered in face-to-face, online and HyFlex options for the fall semester and allow students to continue living in the residence halls.
The severity of the pandemic going into the fall still remained uncertain, and the Recovery Task Force stressed UWO's Titans Return plan was flexible and allowed for a switch to total remote learning in the event of an outbreak on UWO campuses.
Under the updated Titan Return plan, UWO ensured students would have access to testing on campus and dining services which would be available at Blackhawk and Reeve, as well as for takeout.
As university officials prepared for students to return to campus, UWO Fond du Lac and UWO Fox Cities campuses suspended collegiate athletics for the 2020-21 academic year.
Later in the month, the Wisconsin Intercollegiate Athletic Conference (WIAC) announced that the majority of fall sports for the fall semester would be canceled.
August 2020
As the fall semester quickly approached, the Recovery Task Force reversed its initial plan to have all courses move online after Thanksgiving break.
The campus prepared to bring students back by rearranging furniture and removing tables and chairs to promote safe physical distancing.
The RTF also announced the majority of events and meetings for fall 2020 would be held virtually.
The university announced free testing for students and employees through a testing partnership with Prevea Health.
Webster Hall was designated as an isolation center for students who receive positive COVID-19 results.
September 2020
As students returned to classes and residence halls in September, all students in the dorms were required to take COVID-19 tests to assess the threat of the coronavirus on campus.
The university ramped up testing at Albee Hall, administering over 2,000 coronavirus and antigen tests a week in September.
Along with testing those exposed to COVID-19, UWO also began randomly selecting students for antigen testing for screening the virus on campus.
But as classes began, the Winnebago County Health Department (WCHD) described COVID-19 activity in the county as "significant" and "uncontrolled," while Oshkosh moved onto the New York Times top 10 list of cities where COVID-19 was spreading the fastest.
Following a rise in cases on campus, in-person seating in dining areas closed to all students, faculty and staff for two weeks.
UWO began increasing testing of its residence hall students, requiring them to get a COVID-19 test every other week.
October 2020
Moving into October, Wisconsin continued to stay a hotspot for COVID-19 as it continually broke records for the number of daily cases and deaths.
The Oshkosh-Neenah area was listed as the worst outbreak area in the nation, according to the New York Times as COVID-19 hospitalizations were at the highest level to date in the Fox Valley region.
On campus, however, the positive test rate declined to around 3% in October, according to the university's COVID-19 dashboard.
UWO began planning for the spring 2021 semester, deciding to continue with a mix of course delivery options of in-person and online.
The university also announced that the December commencement would be held virtually.
Wisconsin experienced its worst COVID-19 case surge in October with one in 60 residents receiving positive test results in October, according to WDHS.
November 2020
UWO opened a new COVID-19 testing center at Culver Family Welcome Center (CFWC) Nov. 9 with new rapid antigen tests that provide results in 15 minutes to help combat the surge of cases in the region.
UW System campuses served as the first surge testing sites for the new rapid-results COVID-19 tests in the nation.
Residence hall students began testing more frequently, requiring students to test weekly at the Albee testing center.
December 2020
UWO finished off the semester with a positivity rate for COVID-19 cases below 2%, the lowest since the start of the semester, according to the UWO COVID-19 dashboard.
Due to declining cases, UWO shortened its quarantine period from 14 days to 10 days as advised by the Center for Disease Control and Prevention.
February 2021
The spring semester began with classes again both in-person and online, with more than half of courses offered in person.
UWO began spring classes amid low COVID-19 cases and only reported 35 positive cases of COVID-19 on campus in February.
Students in the residence halls are still required to get a weekly COVID-19 test and continue to social distance and wear masks at all times unless eating, drinking, showering, brushing their teeth or if their dorm room door is closed.
The university started expanding dining options for students as Reeve Union Marketplace opened in-person dining for the spring and Blackhawk Commons opened more serving stations.
UWO also started expanding in-person activities. Spring Taste of Oshkosh was in person and social distanced and movie nights, gaming nights and craft nights started up again in person.
WIAC returned athletics and winter competitions, but competitions are currently conference-only and no spectators are allowed.
Toward the end of the month, UWO opened up its community vaccination site at the CFWC and began vaccinating those in Phase 1a, which includes health care workers, essential workers and those age 65 and over.
March 2021
Now, two weeks into March and UWO positivity rate for COVID-19 cases has remained below 1% since the beginning of the spring 2021 semester, according to the UWO COVID-19 dashboard.
The Student Health Center began administering vaccines to educators and child care workers, which include all faculty members, at the start of March.
Students are still required to wear masks in common areas and socially distance, while residence hall students are required to get weekly COVID-19 tests.
It has been almost a year since UWO closed its campuses, and the university has managed to avoid major outbreaks of COVID-19 on campus and keep courses partially in person.