Johnson & Johnson vaccine resumes in state as variant cases increase
The Winnebago County Health Department (WCHD) resumed administering the Johnson & Johnson (J&J) vaccine as COVID-19 cases caused by virus variants increased across the state.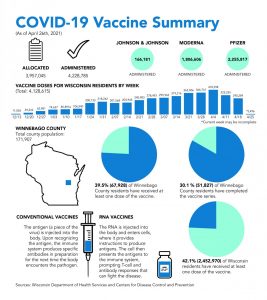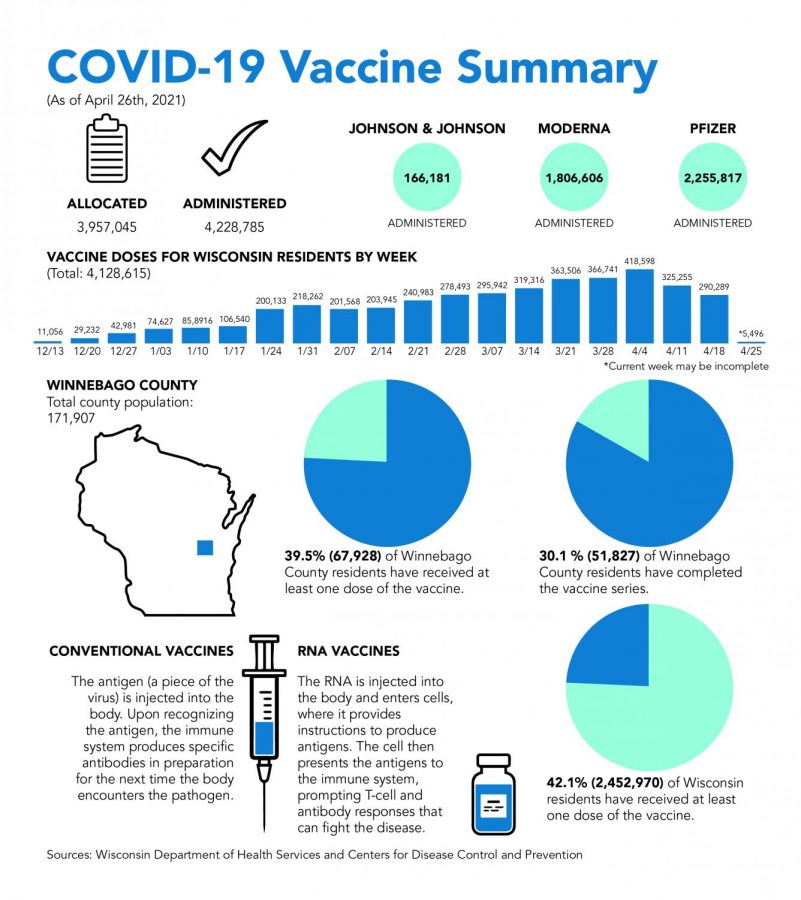 Wisconsin temporarily suspended the single-dose J&J vaccine after six cases of a "rare and severe" type of blood clot were reported, but began administering it again after the U.S. Food and Drug Administration approved it for emergency use.
The Wisconsin Department of Health Services (DHS) reported 10,596 total cases of the variant virus in the state, of which 349 variant cases were found in Winnebago County.
Variant cases make up less than 1% of all COVID-19 cases in the state.
Community vaccine sites continue to hold free walk-in vaccine clinics.
Anyone in Wisconsin aged 16 and older can get vaccinated for free — even if you can't provide proof of residency, don't have a valid state identification, or do not have insurance.
Pfizer is the only vaccine available for 16 and 17 year-olds, so not all sites administer vaccines to those under 18 as not all carry Pfizer.
The Culver Family Welcome Center has walk-in COVID-19 vaccinations for anyone aged 18 and up from 9 a.m. to 3 p.m. on Monday, Wednesday and Friday and from 12 to 5 p.m. Tuesdays and Thursdays.
The Culver Center is currently only administering the Moderna vaccine.
Roughly 30% of Winnebago County residents have completed their vaccine series, which is over 52,000 people.