Increased presence of sex offenders in Oshkosh
Oshkosh has more sex offenders per capita than the city of Milwaukee, according to the Wisconsin Department of Corrections Sex Offender Registry and U.S. Census Bureau.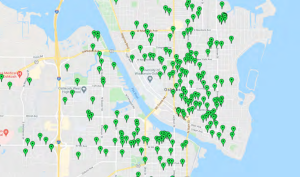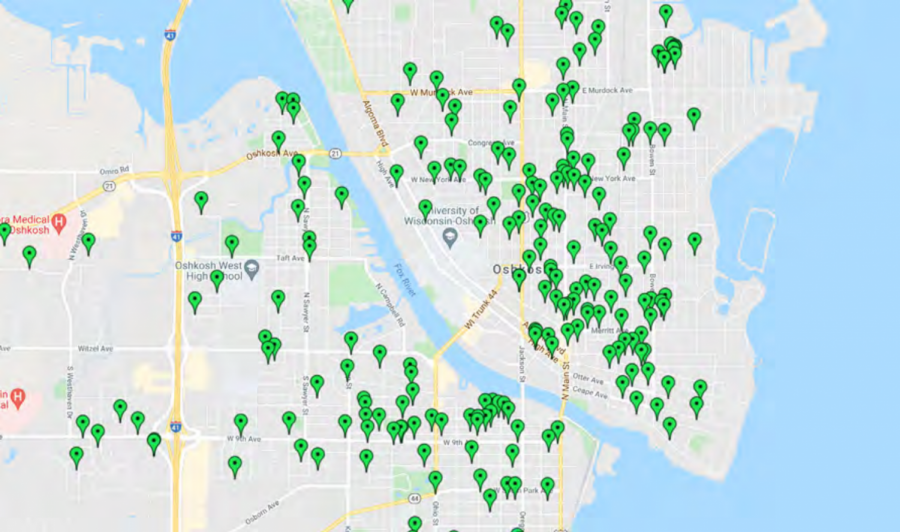 "Sex offenders have always lived in our communities," Oshkosh Police Officer Katherine Mann wrote in a report on the Oshkosh Police Department website. "But it was not until the passage of Act 440, which mandates sex offender registration, that law enforcement even knew where they were living."
Because of this statute, anyone can find that there are currently 305 total offenders located within Oshkosh, which are all listed in the Wisconsin Department of Corrections Sex Offender Registry.
Given that the population of Oshkosh was 66,773 in 2019 according to the U.S. Census Bureau, Oshkosh has about 45.67 sex offenders per 10,000 residents, or 1 out of 219 people.
In comparison, Milwaukee has 43.69 per 10,000 and Madison has 23.22 per 10,000, making Oshkosh home to more sex offenders per capita than either city.
According to an Oshkosh Northwestern article, citizens living in Oshkosh began to notice this disproportionality in 2014.
In 2014, Oshkosh was home to 201 registered sex offenders, a number that has gone up 52% since then.
The Northwestern reported that of the 201 registered offenders that lived in Oshkosh in 2014, 126 offenders, or 63%, lived within the 54901 ZIP code.
In 2014, there were high concentrations of offenders on some blocks and, in some instances, multiple offenders living in a single boarding house.
According to the Wisconsin Department of Corrections Sex Offender Registry, the majority of registered offenders in Oshkosh currently live downtown and on the city's east side, areas of the city where there are more rental units with landlords willing to rent to offenders.
The Wisconsin Department of Corrections, which authorizes placement of sex offenders, said the decision often comes down to economic factors, such as affordable rent and access to public transportation.
It also said that offenders are generally required to live in the county where they were convicted, and that the agency tries to make sure the population density of serious sex offenders is proportionate to the number of cases in the county.
Mann said that sex offenders who are on probation/parole upon release from prison are placed in the county in which they committed the crime or the county in which they were living when they committed the crime
"The probation/parole agent can approve or deny any proposed sex offender residence," she said.
Mann said that sex offenders who are not on probation/parole but are on the Sex Offender Registry need to let the registry know when they are moving to different residences.
Currently, the city of Oshkosh does not have any ordinances prohibiting where sex offenders can reside, Mann said.
"If the sex offender is on probation/parole then the probation/parole agent makes the final decision as to where the offender is placed," she said. "If sex offenders are on the lifetime sex offender registry, they have rules to follow about notifying the registry about their address/address changes. If sex offenders are on probation/parole they have additional rules to follow according to their probation/parole agent."
Mann said that when a sex offender who has a special bulletin notice is released from prison, a meeting is typically held among probation and parole, the Sex Offender Registry specialist and law enforcement to discuss this individual.
"We discuss various notification options," she said. "Media release, posting information on our webpage, door to door fliers, and/or a community meeting. The Chief makes the final decision about the level of notification."
Mann said that law enforcement officials can notify citizens when sex offenders are released from prison and where they will be living and suggests citizens find more information on the sex offender registry website available to citizens (https://appsdoc.wi.gov/public) or the OPD site (www.oshkoshpd.com).
"From a law enforcement perspective, we feel that an informed community is a safer community," Mann said.
Nichole Hall, a former sex offender registration specialist for the Wisconsin Department of Corrections, said in an Oshkosh Northwestern article that it's a big advantage to be able to know where sex offenders are.
"We can know who these people are. Their anonymity is gone, their secrecy is gone," Hall said. "We can know where they live, we can know what they did. What worries me and most of us in this field are the ones we don't know about."