UWO responds to vehicle thefts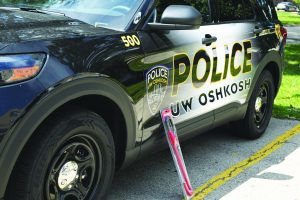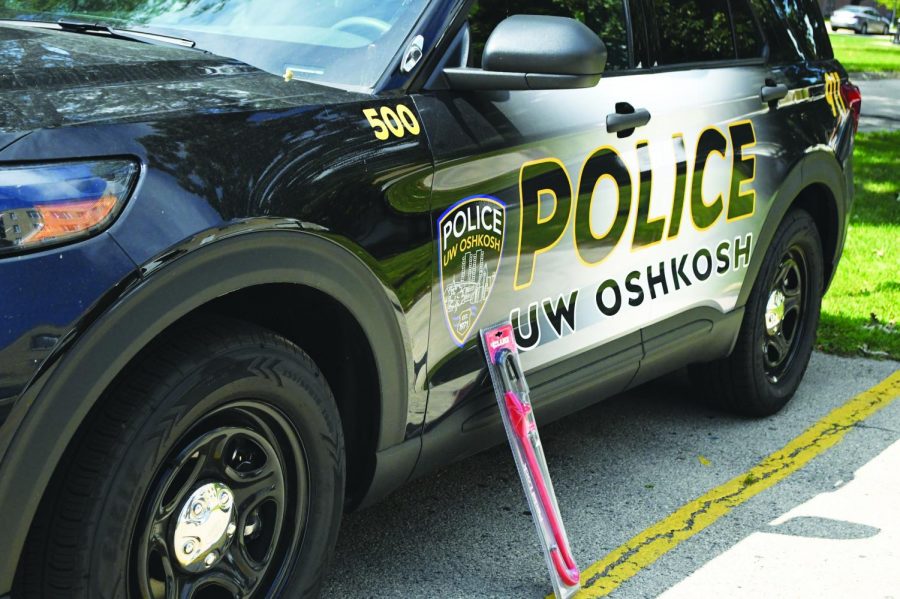 UW Oshkosh students who park in university lots are encouraged to take preventative measures after two vehicles were stolen from Lot 30 near the Gruenhagen Conference Center off Wisconsin Avenue on Sept. 10.
The vehicles were reported missing on Sept. 12, and both vehicles that were stolen were Kias. Kias that are from 2011 or newer and Hyundais that are from 2015 or newer have been more susceptible to theft state and nationwide, with 66% of all car thefts in Milwaukee being one of those models, according to Urban Milwaukee.
UW Oshkosh Police Capt. Chris Tarmann said that theft of Kias and Hyundais has been an issue in Wisconsin and the nation due to a manufacturing feature with these models that makes them way easier to steal. While these models do have anti-theft features installed, they are the most common to be stolen.
"It's happening in Milwaukee pretty frequently and across the country," Tarmann said. "It's something to do with the vehicle and how they manufacture the way that it starts, whether you have a key or a key fob or not. There's a way to get inside of the vehicle and cause it to start and drive it."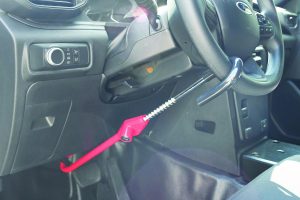 UW Oshkosh junior and car owner Ryan Patton is among the student population taking notice of these thefts, and despite not being a Kia or Hyundai owner, he is concerned for the security of his own vehicle.
"It's very worrying for me," Patton said. "Personally I don't have one of those [Kia or Hyundai] models, but there needs to be a system to prevent this."
Tarmann said vehicle theft has not been a prominent problem on campus, adding that he believes word regarding the accessibility of these Kia and Hyundai models may have spread over the internet quick enough for it to become a nationwide problem.
"[A vehicle theft problem] is just not something that we historically have had to deal with," Tarmann said. "Information travels really quickly, so I think that has a little bit to do with it in that you can receive information and make decisions pretty fast."
Patton said that a fingerprint scanner feature, similar to what is used as a security method in modern day smartphones, could solve the problem in these newer models.
"I think one of the best solutions they can have is a fingerprint scanner," he said. "We're already pushing a button, so [we] might as well add that extra security measure to start the car. And even better, to add another fingerprint to the car, you must have a password."
To remedy the situation ahead of any manufacturing adjustments, the UW Oshkosh Police Department purchased wheel locks for students who park overnight on or near campus. A wheel lock is a long rod placed in through the wheel, and hinders a possible thief's ability to turn the wheel and drive off with the car.
Tarmann said students can pick up the locks in the basement of Radford Hall for free. He also said that installation is simple considering the precautions being taken against vehicle theft.
"It's really easy. It takes 10 seconds to get it installed and another five or 10 seconds to get it uninstalled," he said. "There are probably a lot of people wondering 'should I get one? Do I need one? Am I really vulnerable to it?' I think that if you have a car that fits into those classifications, then grab one of these things."
Patton, despite not having either of the targeted vehicle models, said he will still be cautious when it comes to protecting his vehicle from theft at night.
"I will definitely try to take some extra precautions. I have an older car, but I'll at least try to make it inconvenient to steal," he said.
In terms of preventing any theft attempts in the future, Tarmann said he encourages students to keep an open line of communication with the UWO Police Department when it comes to reporting suspicious activity. He also said a community effort can go a long way in preventing these situations from arising in the first place.
"If you get the UWO Mobile app downloaded, you can communicate with us confidentially there. You can call us or you can text the dispatcher 24/7," Tarmann said. "We can do the best that we can to be in places and do patrols, but partnership with our community is really where we're successful with stuff like this."