Oshkosh bars outnumber grocery stores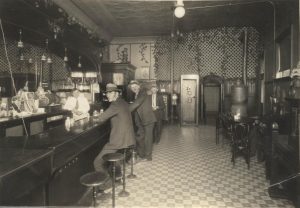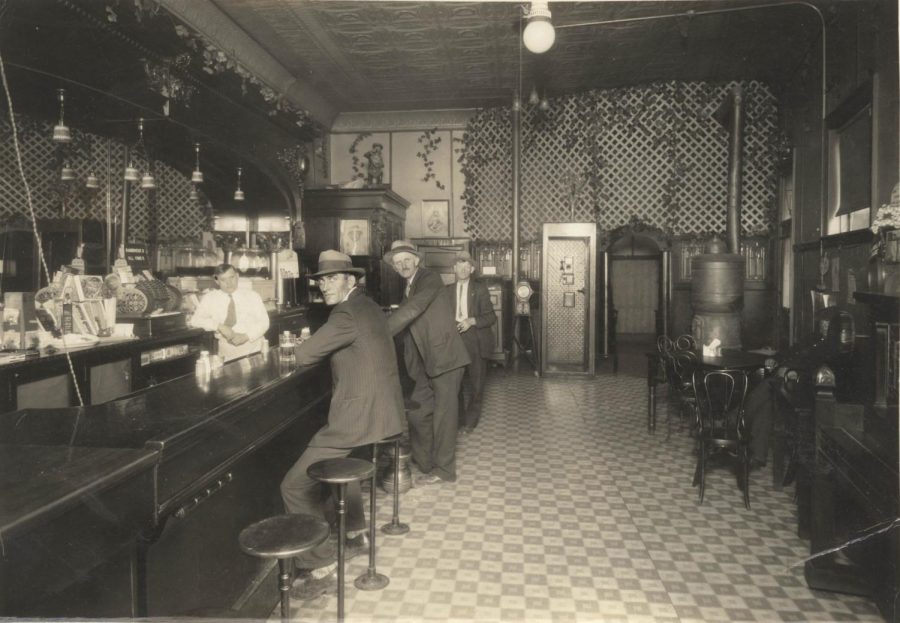 In Oshkosh, there are more bars on Main Street than grocery stores throughout the city.
In total, there are 192 bars and 28 grocery stores in Oshkosh, according to the Yellow Pages website.
However, this imbalance extends beyond the city since bars outnumber grocery stores almost 3-to-1 statewide, according to a 2014 FlowingData article.
Although more bars doesn't necessarily mean more drinking, Wisconsin is notorious for both.
"One could easily conduct an internet search on '20 drunkest cities in the U.S.' and discover that 10 or 12 of them can be found in Wisconsin," UW Oshkosh Senior Lecturer Emeritus of History Thomas Rowland said. "Moreover, the top three are usually Green Bay, Appleton and Oshkosh."
This rank is often based on the amount of alcohol consumed per capita, in which Iowa comes in next and the remaining places are northern climates of the Great Plains.
"I suspect some of this is a residue of the immigration legacy, but perhaps cold winters are partly the cause," Rowland said. "And nearly all the places are college or university towns. Reach your own conclusions here."
In 2019, Wisconsin ranked third in the nation for the percentage of adults who currently drink alcohol (64.4%), behind only Washington D.C. (68.7%) and New Hampshire (64.6%), according to the Wisconsin Department of Health Services (DHS) website.
Wisconsin also ranked third for adult binge drinking (21.9%), which is defined as four or more drinks for a woman or five or more drinks for a man on a single occasion, according to the DHS.
Not only do the majority of Wisconsinites drink alcohol, when they drink, they drink more frequently and consume more alcohol than adults in other states, with an average of 2.6 drinks per occasion, according to the DHS.
"Studies show that as the perception of risk related to an activity decreases, the likelihood of adults participating in that activity increases," the DHS website states. "This relationship is demonstrated by Wisconsin adults' high rates of alcohol consumption and binge drinking, and low rates of perceived harm from drinking (37.9%)."
Wisconsinites' limited awareness about the consequences of drinking may help explain why the state came to be known as one of the drunkest places in the U.S.
One important factor in Wisconsin's drinking culture, Rowland said, is the immigrant history of the state from its founding in 1848 to around 1920.
"Massive numbers of Germans started the wave of immigration, and they came from places in Germany where the beer culture thrived," Rowland said. "They brought these skills here to Wisconsin so that early on breweries flourished, most notably in Milwaukee."
Rowland said the 1947 novel "The Bucket Boy" describes the first decade of 20th century Milwaukee in which boys would go to saloons to fill pails with beer and peddle them to local industries and white collar offices.
"How any work got done and how there were not scores of conveyor belt accidents I will never know," Rowland said.
Breweries were not reserved to just Milwaukee though.
"By 1900, any town in Wisconsin worthy of being called a town, had breweries," Rowland said. "Oshkosh had two or three at any given time. Ripon, Berlin, Shawano, Waupaca, Fond du Lac, Wausau, Neenah-Menasha, Appleton, etc. had their own small breweries to satisfy local thirsts."
Besides beer, the Germans introduced brandy to the state, but they weren't the only immigrants to influence the drinking culture.
"Subsequent immigrants, featuring Scandinavians and Poles, were also accustomed to drinking as well," Rowland said. "They liked their lager beer and the Scandinavians also introduced vodka into their regimen of drinking."
The drinking culture at the turn of the 20th century differs from the present as the main goal of drinking was not to get especially drunk, although it might have ended up that way.
"Back in their native lands, drinking was a social or cultural custom," Rowland said. "With little by way of entertainment available, folks went to their pubs, taverns and beer gardens to socialize and to converse with one another in their local communities. It was an expression of solidarity among working class people of the same ethnicity."
UWO Associate Professor of History Gabriel Loiacono said in some ways, drinking is less divisive today than it was from the 1850s-1930s, when a massive anti-alcohol movement made drinking into a culture-war issue.
"For reasons of women's rights, concerns about domestic abuse and poverty, and religious beliefs among some Protestant Christians, lots of Americans tried to stop drinking and stop others from drinking," Loiacono said. "Some anti-alcohol activists aimed to influence personal choices, while others aimed to outlaw the manufacture and sale of alcohol."
Loiacono said that alcohol was seen as something that divided many immigrants from many native-born Americans.
"The stereotypes were that immigrants and Catholic Christians drank, and American-born people and Protestant Christians did not so much," Loiacono said.
Despite the conflicting views over alcohol, Loiacono said that Wisconsin was one of the last states to ratify Prohibition and one of the first to end it, and has had a reputation as mostly pro-alcohol for more than a century.
"The dangers of drunk driving were less when Wisconsinites first became the nation's preeminent drinkers," Loiacono said. "There are lots of things in the past I would not want to bring back, but I would like to emulate their walking more, driving less and not mixing alcohol and driving."

Courtesy of the Oshkosh Public Museum, Oshkosh, Wisconsin
Rowland said that he grew up in northern New Jersey, which only had a small number of bars all located on a single street downtown.
"I came to Milwaukee to attend Marquette in 1970," Rowland said. "Imagine my amazement to find countless numbers of bars within every residential community and usually two on every corner of an intersection. Again these bars catered to local neighbors and had the salutary effect of allowing their patrons to stumble home drunk rather than hop into a car to drive."
In 2019, there were around 21,000 convictions for drunk driving and 140 people killed in alcohol-related crashes, according to the Wisconsin Department of Transportation website.
"People make fun of how many bars there are in Wisconsin towns, but the positive upside to this is that people can walk home after drinking instead of driving home," Loiacono said.