Happy 100th homecoming UWO
Mattie Beck, Assistant Arts & Entertainment Editor
October 20, 2021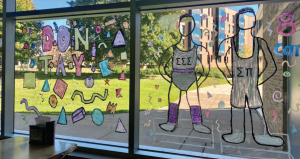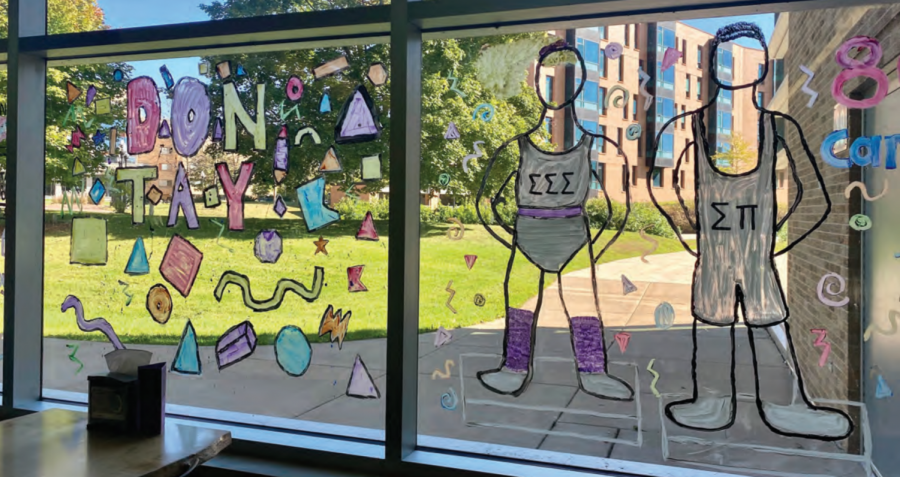 UW Oshkosh is celebrating its 100th anniversary of Homecoming this weekend which is the first in-person homecoming since the pandemic.
This year there are plenty of festivities for everyone to attend and enjoy, not only for students but also for parents, alumni and community members.
Missy Burgess, associate director for student involvement, said the 100th event is centered around the theme, "Blast from the Past," and will include more activities than usual, many relating to the university's history.
"Josh Ranger, the university archivist, put together an artifact display on the first floor of Reeve, near the Credit Union," said Burgess. "Josh will also be doing a presentation on the history of Homecoming at UWO on Saturday morning at 10:30 a.m."
Burgess said the biggest event will likely be Titan Tailgate.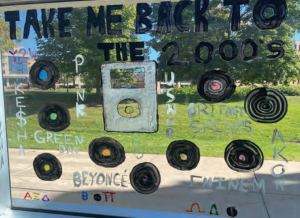 "All of the student events generate a lot of spirit, but Titan Tailgate on Saturday in Reeve Union from 11a.m. – 1 p.m. is by far the largest event," she said. "It coincides with the University's Family Day, so we have students, faculty, staff, alumni and families all joining us for free food, live music and activities throughout the building."
The Advance-Titan is also holding an open house from 11 a.m. – 1 p.m. on Saturday in Reeve 19, and 1977 alumnus John Steinhardt, also known as Schizoid Johnny, will perform at the Titan Underground in Reeve Memorial Union at the same time.
Events are being held all week, with Thursday having many fun hands-on competitions in Shapiro Park, located adjacent to the Fox River. From 4-6 p.m., there will be an inflatable obstacle course, egg toss and a cornhole tournament, so head on over to watch.
On Friday, Reeve Ballroom 227 is hosting "Yell Like Hell/Lip Sync" in which Greek Life will be competing in a Lip Sync battle featuring hits from different decades.
Greek Life plays a big part in homecoming, with many of the events being held by the sororities and fraternities. Alissa Wade, a student and member of Zeta Tau Alpha, said she is very excited for homecoming to be held in person with Greek Life events taking place as they have in years past.
Wade said she is particularly looking forward to the Lip Sync event on Friday.
"When we had Lip Sync in 2019, I had so much with the fraternity we partnered with, and I'm excited to do it again," she said. "I missed Lip Sync!"
The main event of the week, the homecoming game against UW-Eau Claire, starts at 1:30 p.m. Saturday at J.J. Keller Field at Titan Stadium. Buses will start transporting people to the stadium at noon, leaving from Reeve Union.
Activities don't end there, as there is also a 7 p.m. soccer game at J.J. Keller Field. Tickets can be purchased on the website or the stadium as well.
For many students, this is their first in-person college homecoming, or just first college homecoming. Hanna Gilbert, a junior at UWO, said she is looking forward to all the week's festivities, but is most excited for the homecoming game, which was canceled due to COVID-19 in 2020.
"I'm really excited about the game, I'm going with friends and it's going to be lots of fun," she said.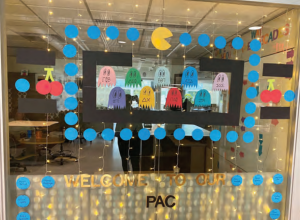 There were also activities at the beginning of the week. On Sunday, campus organizations painted windows in Reeve Union Marketplace that represent this year's theme.
The Greek Office in Reeve won the office decorating contest, with the whole office decked out in 1980s paraphernalia. The Greek Life office is where fraternity and sorority members on campus go when they want to meet, hang out or chat with their adviser.
The Greek organizations also participated in a spoons competition, with different pairings of sororities and fraternities competing to be spoons champion, with Alpha Xi Delta claiming victory in the end.
On Wednesday, Comedian Eric O'Shea came to Reeve and entertained students with comedy, providing some mid-week laughs to keep the Homecoming spirit alive.
Homecoming this year is full of fun activities for everyone to enjoy; happy Homecoming UWO!