Albee to include all-gender locker room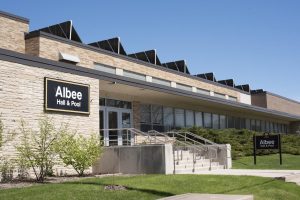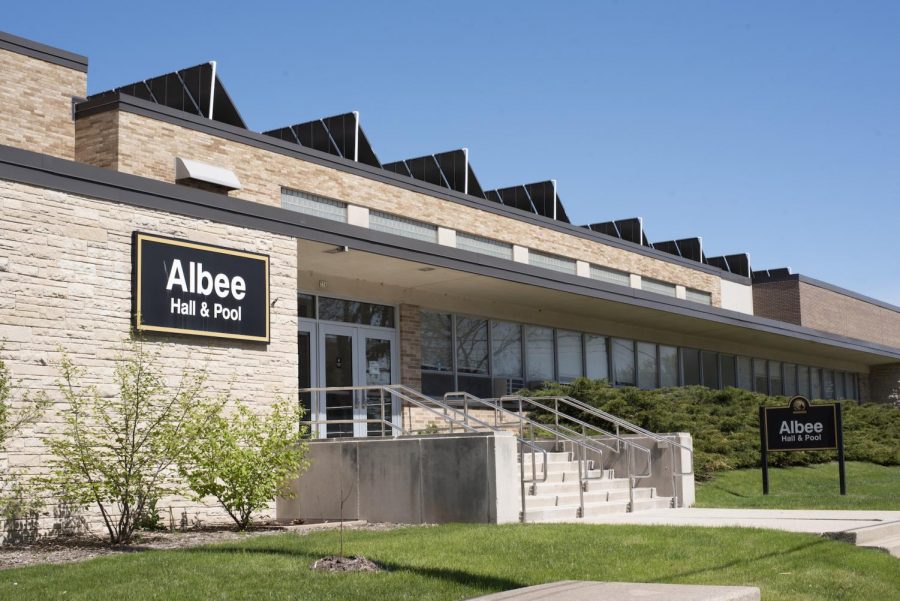 UW Oshkosh is making renovations to Albee Hall to include an all-gender locker room that is scheduled for completion in September 2022.
Currently, all-gender bathrooms are available in 15 campus buildings.
"There are gender-neutral (single use) toilet rooms in all new or newly remodeled buildings, such as Horizon Village, Clow Hall, Sage, Reeve Union, Student Success Center, Dempsey, Halsey, Student Rec and Wellness Center (SRWC) and the Culver Family Welcome Center," UWO Senior Facilities Architect Kevin Shumann said. "Of these, only SRWC has a shower."
LGBTQ+ Resource Center Director Liz Cannon said that UWO was completely supportive of changing single stall restrooms to all-gender, but Albee Hall was a bit of a stumbling block.
"Given how old Albee Hall is, it has been something that we've been working on ever since we started advocating for all-gender restrooms across campus, and that started years ago out of the Gender Equity Council," Cannon said. "We were just stumped by Albee because there were no single stall restrooms that could be all gender, and the locker room, not only is it completely open, but the showers are really dated where you're basically showering with everybody."
Cannon said that not having an all-gender locker room or bathrooms can be a huge barrier for transgender and nonbinary students on campus.
"I'm somebody who was comfortable enough that I could get away without worrying about having a private place to change, but working with so many trans and nonbinary students on campus, I knew this was a real barrier for them wanting to use Albee at all," Cannon said. "And then, for anybody who had classes in Albee or the gym, there really were no all-gender restrooms for them to use, so this was a real stumbling block with this building that otherwise has a lot of positive things to offer campus."
Cannon said the need for all-gender restrooms became especially apparent after hearing the challenges some students faced.
"The number of students who would come and tell me that they would go to the bathroom before they left their hall or house in the morning, and once they got to campus they just didn't go to the bathroom because they were harassed whenever they tried to use the restroom, being told they were in the wrong restroom, or actually being blocked or bullied," Cannon said. "I had students who actually left campus and transferred to another school because their experience was — they just couldn't take it."
Although the need was apparent, Cannon said the big question was "How can we make it happen?"
"We finally had an administration that was really supportive of it," Cannon said. "The Gender Equity Council actually did a survey of every single building and made suggestions of which single stall restrooms could be converted to an all-gender restroom and facilities was right behind us in making it all happen."
For more information on all-gender restrooms at UWO visit the LGBTQ+ Resource Center website at uwosh.edu/lgbtqcenter/resources/restrooms/.