UWO installs overdose rescue kits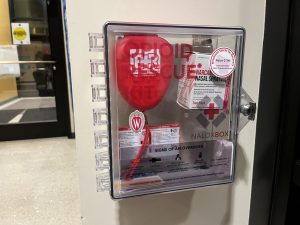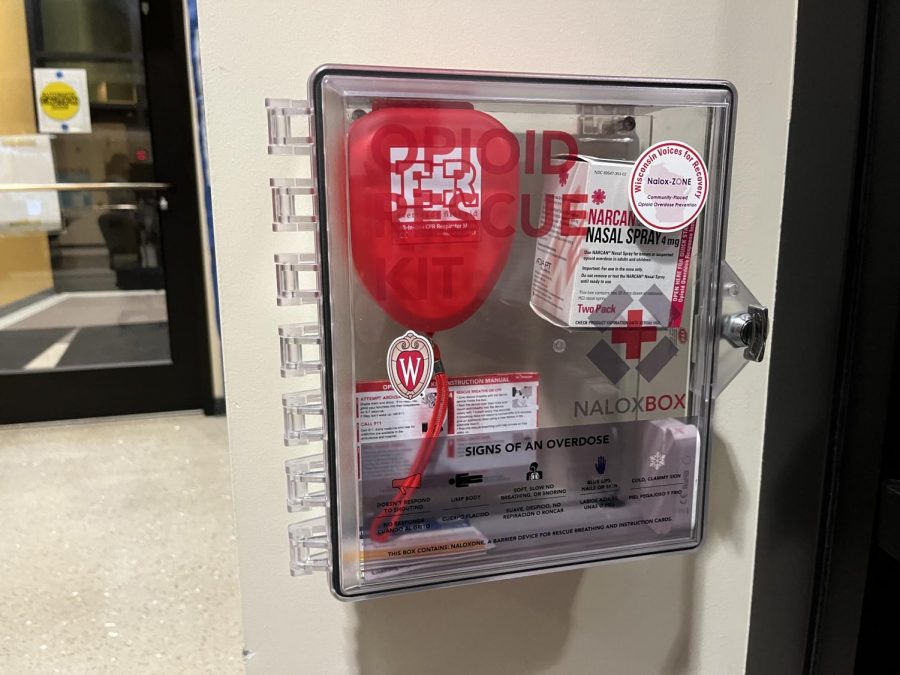 UW Oshkosh partnered with the Winnebago County Health Department and UW-Madison's Wisconsin Voices for Recovery to install naloxone rescue kits in all residence halls on the Oshkosh campus, according to UW Oshkosh Today.
"We are putting the naloxone kits in place to help prevent overdose deaths," University Police Chief Kurt Leibold said. "Just like with AEDs, we hope we never have to use them."
UWO is one of the first colleges in Wisconsin to provide residence halls with naloxone, otherwise known as Narcan, which is a medication that quickly reverses the effects of an opioid overdose.
"The boxes contain 2 doses of Narcan, a respiration mask and an instruction manual," Leibold said. "All of the UWO Police Department police officers and Community Service Officers (CSOs) have been trained to apply Narcan, and hopefully soon we will get training for community advisors, health advisors and residence hall directors."
Although there have been very few overdoses at UWO, Leibold said the university is taking this step as a preventive measure.
"UWO is in the middle of an urban area, and we cannot think that we would be insulated or immune from these types of incidents," Leibold said. "The majority of overdose deaths in Winnebago County were because of Fentanyl, and Fentanyl has been found in drugs like marijuana where you typically wouldn't see an additive like this."
According to the Wisconsin Department of Health Services, the state had 1,226 opioid overdose deaths in 2020, up about 34% from 2019. Winnebago County had an increase of 85% from 2019 with 37 confirmed overdose deaths in 2020.
"We are working to be very proactive to have the tools we need to deal with these situations if they happen," Leibold said. "Placed near AEDs and Stop the Bleed kits, the boxes at UWO will be stocked with naloxone in nasal spray form courtesy of Winnebago County Health, providing an additional tool to help keep the campus and surrounding community safe."
Wisconsin Voices for Recovery director Cindy Burzinski said this effort is important because increased accessibility to naloxone saves lives.
"This is especially important within the current landscape of increased opioid overdose fatalities," Burzinski said. "Naloxone can reverse an overdose and restore breathing, thus reviving the individual and allowing enough time for them to get to the hospital to be treated."
Burzinski said that raising awareness of this resource is a critical piece of accessibility.
"If people don't know the resource exists, it may not be accessed," Burzinski said. "However, if it's common knowledge that these boxes are in the community and their locations are known, one can easily know where to go to get naloxone in an emergency situation."
The Nalox-ZONE program is currently offered for free, and includes installation and electronic monitoring of the box as well as free naloxone administration training.
"We are always here if someone would like to learn more about the program or would like to have a box installed and/or receive naloxone administration training," Burzinski said. "We also accept donations to help keep the program free."
For more information about the program or to make a donation, contact .