OSA assembly discusses fall break, intelligent lockers in Reeve Union
UW Oshkosh students surveyed about implementing a two-day fall break for the 2023-2024 school year preferred beginning fall semester classes on Sept. 1.
The survey results were shared at the Feb. 14 meeting of the UWO Student Association (OSA) Assembly.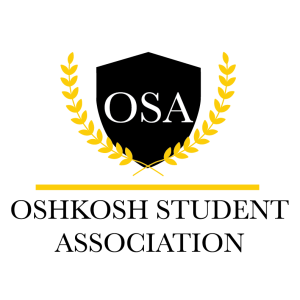 The survey, which was sent out by the OSA via a school-wide email, presented two options for students to make up the instruction days used in the 2023-2024 fall break, which will occur Oct. 21-24. The first option would have students start the fall semester on Tuesday, Sept. 5, in contrast to the usual start date, which occurs on the first Wednesday proceeding Labor Day. The second make-up day would occur on Wednesday, Nov. 22, a day before Thanksgiving break.
In contrast, the second option would have students begin fall semester classes Friday, Sept. 1, and attend classes on Tuesday, Sept. 5, after which the schedule would remain the same as prior years, disregarding the new break in October. Thanksgiving break would remain unaffected.
At the meeting, the OSA announced that 67% of students preferred the second option, with 33% preferring the first.
"OSA will be meeting with the provost this week to discuss the results of the fall break survey," OSA Student Body President Jacob Fischer said via an email to the Advance-Titan Monday. OSA will discuss the survey results and will raise the concerns that some students raised about the idea of a fall break.
The OSA also reviewed the possible implementation by Postal Services of "intelligent lockers" for package delivery. The lockers, which are being proposed for a Reeve Union location, are intended to increase security and make deliveries contactless and more accessible, Fischer said in a message included with the fall break survey results email.
The Postal Services's proposal would have student packages delivered to a common university address. Postal Services would store these packages at the proposed lockers in Reeve Union, which students could unlock with an integrated screen or separate phone app. Packages would no longer be delivered to residence halls, and would have to be picked up by students during Reeve's normal hours of operation. The proposed implementation would only affect packages; food and grocery orders would remain the same.
"The only drawback that I can see with the lockers is the initial cost. We hope to find multiple revenue sources to keep the cost to students at a minimum," Fischer said.
In an email addressed to students, Fischer said illegal parking and security issues are two concerns with the current delivery system. The OSA estimates the cost of the lockers to be $5 a year per student at maximum, Fischer said.
A student survey gauging opinion on the lockers was sent out on Feb. 16. Results will be available sometime this week and will be sent out to students via email, Fischer said.