No Mow May
Over 100 crops grown in the United States require pollination, but with the significant decline in pollinator populations over the last few decades foods such as avocados, almonds, apricots and blueberries may experience shortages in the coming years.
"During the past 30-plus years, our nation's pollinator populations have suffered serious losses due to invasive pests and diseases such as mites and viral and fungal pathogens, exposure to pesticides and other chemicals, loss of habitat, loss of species and genetic diversity and changing climate," according to the U.S. Department of Agriculture.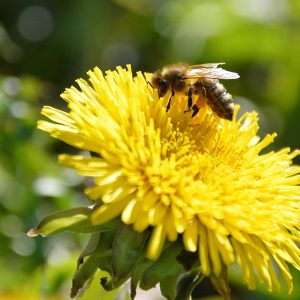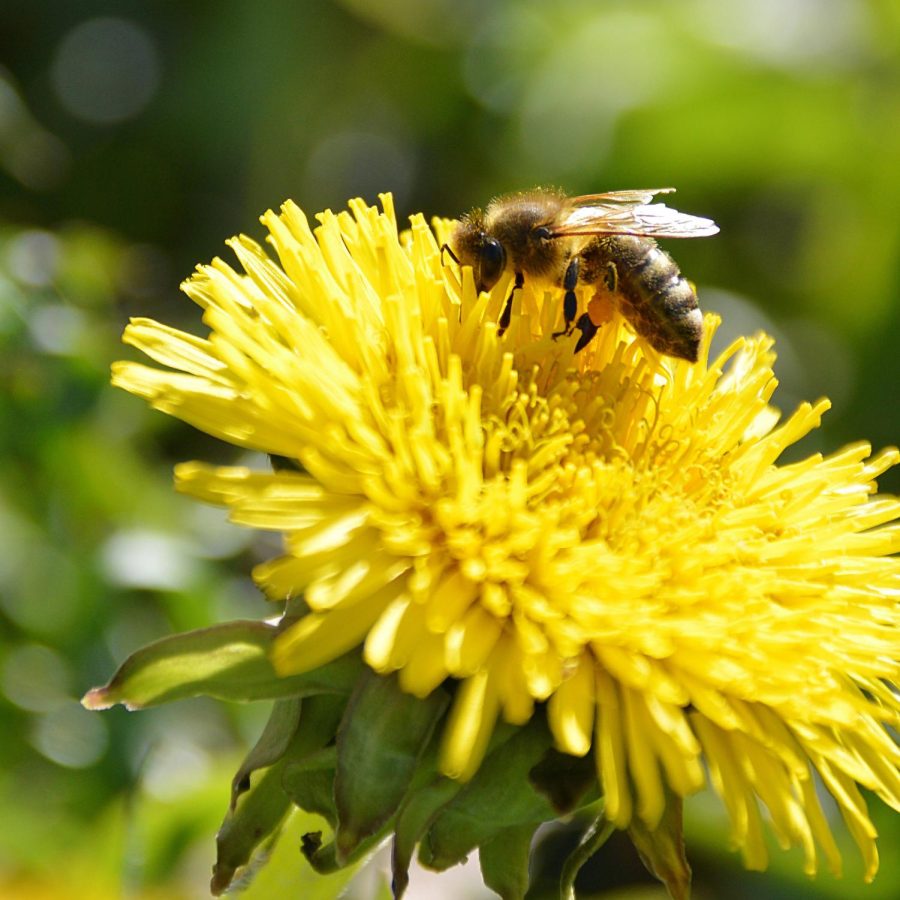 In an effort to increase local pollinator populations, the city of Oshkosh has implemented a No Mow May initiative to encourage residents to not mow in the month of May. Long grass provides a place for bees and other pollinators to forage.
Last year, the group "pollenablers" reached out to the City of Oshkosh Sustainability Advisory Board to present the initiative. The group, which is based out of the Fox Cities, is an environmental conservation organization that educates the local community about the importance of pollinators.
"The goal of No Mow May is to provide early season forage [opportunity] for native pollinators by reducing our mowing intensity during a month when foraging resources are limited," said Andy Radig, the city communications coordinator. "Allowing lawns to grow longer, without treating them with chemical pesticides or herbicides, leads to an increase in the number and types of native plants, which are a great source of food for pollinators, such as bees and butterflies."
Residents, including businesses, can register their property for No Mow May to avoid long grass and weed city code violations. However, UW Oshkosh will not be participating this year due to the continuing stigma surrounding non-traditional landscaping.
The university's grounds crew has faced previous complaints regarding the new direction towards non-traditional landscaping, which includes planting native prairies and letting them grow out, Brad Spanbauer, the university's sustainability director, said.
"I think the university could, at least in some places, reduce its mowing in spring to help raise awareness of the decline of pollinators, and allow spring grasses and other flowering plants to sustain these pollinators," Spanbauer said. "[The university] reduces adverse effects on them by mowing less at the beginning of the season."
Spanbauer hopes that the university will be able to participate in No Mow May in the future.
"I think this is a teaching opportunity, and that is what we are supposed to be doing – teaching our next generation about better ways of doing things and informing our broader community by serving as a well-informed example."
But Oshkosh resident Jen Ainsworth doesn't need any convincing about the benefits of delaying to mow her lawn until June 1.
"As executive director with Wild Ones, a national organization committed to promoting the use of native plants in landscaping, I was elated to see the No Mow May resolution pass in Oshkosh," she said. "I go to work everyday to help communities see how native plants bring back wildlife and pollinators. Participating in No Mow May will be an opportunity to catch a glimpse of some of the many benefits of using native plants at home. I hope that seeing native bees and pollinators over the next month will inspire many to make permanent installations in their gardens to support these populations throughout the season."