9 students receive Chancellor's Awards for Excellence

Nine University of Wisconsin Oshkosh seniors who have excelled both in and outside the classroom have earned recognition as recipients of the 2022 Chancellor's Awards for Excellence.
Six spring graduates and three fall grads have earned the top honor for their academic and leadership successes.
"Every new class of this award's recipients serves as a powerful reminder of not only the academic heights students achieve, but also the diverse journeys they trailblaze at UWO," Chancellor Andy Leavitt said. "Each student's story is something original and something that has made them more resilient. We know their successes and experiences at UWO will carry them far in life."
They were among those recognized at the Celebration of Student Leadership on May 2 in Reeve Union Ballroom.
Spring 2022 graduates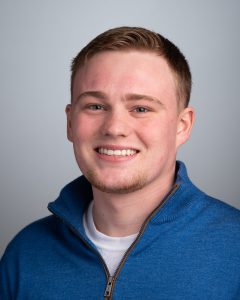 ▶︎ Mitchell Garvey, a supply chain management major from Freedom, is a dynamic student with strong leadership skills. He began his UW Oshkosh journey on the Fox Cities campus, where he took part in the Business Club and earned an associate degree in 2020. On the Oshkosh campus, he serves as the president of the Supply Chain Club and is a member of the National Society of Leadership and Success. He has completed two successful internships with VT Industries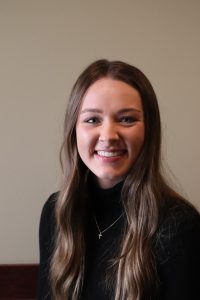 Eggers Division in Neenah. In the community, he has coached young children in wrestling.
▶︎ Grace Larson, a supply chain management major with a marketing certificate from Morris, Illinois, has achieved a high level of academic success at UWO. She possesses a good balance of both the technical and soft skills critical in the business world. She also took part in a wide mix of leadership activities, including serving as vice president of the Marketing and Sales Club, treasurer of the Dance Team and a member of Cru. Her community service efforts have included mentoring children at her local church and tutoring students in math.
▶︎ Ashley Plageman, of Pardeeville, is a critical thinker and an exceptional student who is graduating in three years with a psychology major. Her undergraduate research included studying how mask mandates influenced learning in college classrooms as well as happiness in personality types for her final project in Honors Senior Seminar. She has served as an officer for Psi Chi, the International Honors Society in Psychology. She also has worked as a tutor and a peer advising liaison.
▶︎ Claire Schlobohm, an information systems major with a cybersecurity emphasis, is a first-generation college student from Oconomowoc with a never-ending drive for excellence. On campus, she serves as president and cofounder of the Cyber Security Club and treasurer of the Information Systems Club.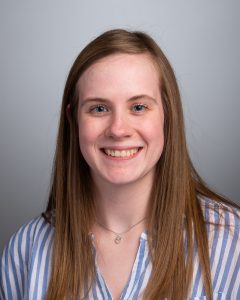 She is also very involved at Reeve Memorial Union, serving as the special events chair for Reeve Union Board and vice president of the Reeve Advisory Council's Student Allocation Committee. She works as the front desk manager for Fletcher Hall.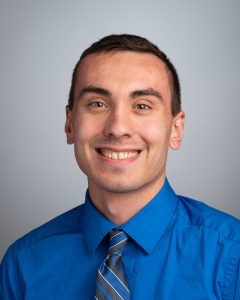 ▶︎ Cory Timm, a double major in supply chain management and information systems from De Pere, is an exemplary student who is passionate about his education. He has served as a student worker in the UWO athletic department's sports information office and as a tutor for the College of Business' quantitative business analysis course. He has been involved in both the Supply Chain Management Club and the National Society of Leadership and Success. In Green Bay, he has volunteered at St. John's Homeless Shelter.
▶︎ Mercedes Zabel, a special education major from Berlin, is a stellar student with a strong work ethic who advocates for people with disabilities. She works as a line therapist for individuals with autism spectrum disorders and as a caretaker for an adult with autism spectrum disorder. She has served as the president of Aspiring Educators and has been active in the Student Council for Exceptional Children as well as Alpha Lambda Delta, a national honor society. She has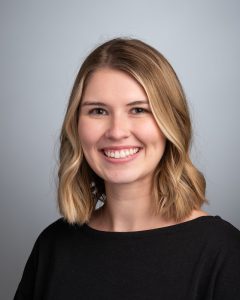 participated in the local polar plunge for Special Olympics.
Fall 2022 grads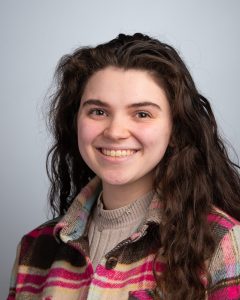 ▶︎ Hannah Osborne, a double major in multimedia journalism and public relations from Winthrop Harbor, Illinois, is a strong role model of perseverance and adaptability. She demonstrates a strong work ethic, serves as a thought leader in the classroom and advocates for equity and inclusion. She has served for four years on Reeve Union Board, including overseeing comedy shows on campus, planning and hosting Bye Gosh Fest and serving as the media manager and president. She also has been involved in Alpha Xi Delta and served as a community adviser and a peer mentor.
▶︎ Colton Sandstrom, a biomedical science major from Oshkosh, is a hardworking, caring and high-achieving pre-med student who plans to pursue a master's degree in biology at UWO. He works in the squirrel colony laboratory on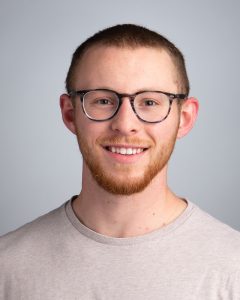 campus. He is president of UWO's Compost Masters Club. He also volunteers at Winnebago Mental Health Institute, the St. Francis free clinic and as a mentor with Big Brothers Big Sisters among other organizations.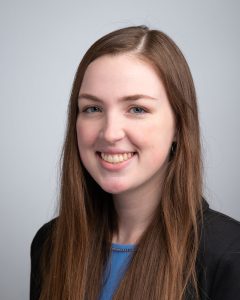 ▶︎Julia Thompson, a double major in economics and information systems from Kimberly, is an enterprising entrepreneur who began her small business Ju Ju Bead Jewelry when she was 8 years old. She is unmatched in academic excellence, serves UWO with distinction and provides leadership in fostering undergraduate research. She took first place at the WiSys Quick Pitch competitions in 2020 and 2021. She serves as the marketing officer for Titans of Risk: Insurance and Risk Management Club and president of the Undergraduate Research Experience and Creative Activities organization.