County heath department announces COVID vaccine clinics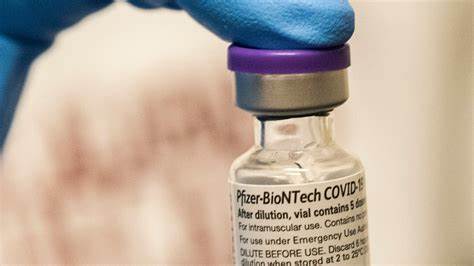 Beginning Feb. 1, the Winnebago County Health Department will offer two COVID-19 vaccine clinics on Wednesdays in Oshkosh.
In the morning, the Oshkosh Public Library, 106 Washington Ave., will host a clinic from 9 a.m. to noon and, in the afternoon, the clinic at Sunnyview Expo Center, 500 E. County Road Y, is open from 3 p.m. to 5:30 p.m.
"Vaccination continues to play an important role in preventing hospitalizations and deaths due to COVID-19, especially for older adults," said Doug Gieryn, director/health officer for the Winnebago County Health Department. "We continue to encourage everyone to start their vaccination series and receive their booster when eligible; it's not too late to start and every dose increases your protection."
The clinics are open to anyone six months and older and appointments are not required. Primary series and updated bivalent booster doses of the Pfizer vaccine will be offered. Anyone under the age of 18 must have a parent or guardian present.
The COVID-19 vaccine is free and insurance is not needed to receive it. Public health staff will be on-hand to answer any questions community members may have. To find additional vaccine locations or additional vaccine brands please visit
wcvaccine.org
.