Climate resilience planning begins
A survey by UW Oshkosh's Sustainability Institute for Regional Transformations (SIRT) asked students and faculty to contribute their thoughts about climate change and the ways its impacts can be managed. 
According to SIRT, information gathered by the Climate Resilience Planning Survey will be used to help the Climate Action Committee develop a resilience plan to address the effects of climate change on campus. 
Although time is up to complete the survey, UWO students and staff can still participate in the Climate Resilience Planning Project during future listening sessions, where people from all backgrounds will be invited to share their thoughts.  
  Campus Sustainability Coordinator Bradley Spanbauer said that because each person in the UWO community has experienced some impacts of climate change, everyone should contribute their thoughts to the project, even if they aren't sustainability experts.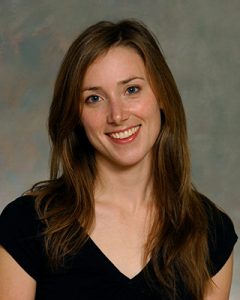 "People's feedback is going to help us put more energy into areas where folks have experienced more direct impacts and have more concerns," Spanbauer said.  
SIRT affiliate Stephanie Spehar said that future listening sessions will expand further on the thoughts expressed in survey results.  
"What we hope to do in the listening sessions is essentially gather more in-depth and nuanced information and feedback from members of our campus community about what they see as the biggest threats and impacts from climate change, and what they think we as a university should do about it," Spehar said.  
One way this will be done is through a visioning exercise, a more positive and uplifting way to brainstorm methods for climate resilience.  
"Asking people to think about in 20 years, in 25 years, what would you like to see, what would our campus look like if we had worked to create a climate resilient campus," said Spehar.  
Climate resilience community planning will culminate with a sustainability summit held on May 19. 
"That summit will be a place where we present more of the results of this work and also invite members of our broader community to come and hear about it and to engage with us," Spehar said.  
The input from the survey, listening sessions and summit will help define the focuses of the plans produced by the Climate Action Committee.  
"This project will align our community's concerns about climate change with our strategic plan and our Climate Action and Resilience Plan," Spanbauer said. "It will allow us to move forward together with an understanding of how we are going to make our campuses resilient in the face of climate change and its impacts."  
Whether or not UWO students, faculty and staff completed the survey, they are encouraged to participate in one of several listening sessions that will take place from March 2-9.  
The listening sessions will be held 8:15-9:30 a.m. March 2 in Sage 1232, 4:15-5:45 p.m. March 8 in Sage 1232, and 11:30 a.m.-12:30 p.m. March 9 virtually on Teams.