New AI club fosters creativity
The Oshkosh Student Association (OSA) approved the new Artificial Intelligence and Analytics Club on Feb. 20, which aims to provide students with networking, hands-on experience and career preparation in AI-related fields.
The OSA recognizes new student organizations every year through a process that includes drafting a constitution, numerous meetings and training sessions, workshops and ultimately approval by the OSA Assembly, Senate and Vice Chancellor of Student Affairs.
OSA Program Adviser Tyler Klaver said that between two and five new clubs form every year.
AI and Analytics Club President Adrian Girone said that he became involved after receiving an email from the club's adviser. Girone had an interest in the club and showed up to the first meeting. There, he accepted the role of president.
Though the club just began, Girone's vision for it extends beyond UWO and includes potentially working with businesses.
"I would love to have the student involvement and knowledge to do things like business case studies, where we work with local businesses to provide solutions centered around AI and analytics."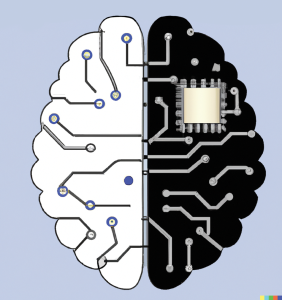 Girone also said he eventually wants to host workshops for middle school and high school students, with the aim of fostering curiosity in data and analytic fields.
"These things probably won't come to fruition until next school year," he said. "But we are laying the groundwork now and taking the steps necessary to get there."
In addition to the goals laid out by Girone, club Vice President Mario Biendarra said that he wants to create a more inclusive environment for people in technological fields.
"I want to ensure that the club provides a space for women in technology, where they feel they can make contributions without any concern of being treated differently because of their gender," he said.
Biendarra said that the club is important for understanding nascent technologies, such as AI, and that "humanity's greatest technological leap forward is quickly approaching."
"In order to leverage AI to improve the world and make it a more caring, accepting and safe place to live, we need to carefully approach its development," he said.
He provided the hypothetical example of a machine learning model that's trained to predict a certain type of disease. In this example, Biendarra said that, if the data given to the machine lacks information on a certain demographic, it could result in that model failing to detect the disease.
"I believe that making the field of AI development as diverse as possible will result in better AI models overall," he said. "This club can draw in students of any group or background and encourage all of them to pursue working in the field."
Girone also said that the AI and Analytics club will offer more opportunities to students interested in the field, but who aren't entirely committed to the classwork and the classroom environment.
"Currently, UWO only offers a couple of classes and certificates in AI and analytics, and some students might be hesitant to pick up more coursework in order to gain some of this knowledge," Girone said. "The goal of the club is to offer a fun, stress-free entry point into the field, so that all who have an interest feel comfortable learning about these topics."