UWO expands its online course offerings
Oshkosh Student Association Vice President Ben Blaser reported that the UW System will be pushing the expansion of online offerings last month, after UW System President Jay Rothman created a task force analyzing online offerings in Aug. 2022.
In Nov. 2022, Rothman ordered UW-Platteville Richland to halt degree programs at the end of this semester due to financial pressure (though the Richland campuses' closing and Rothman's emphasis on increased online opportunities aren't related).
Rothman assembled a task force aimed at assessing the UW System's online presence.
According to a draft of the task force's report from November, "nationally, participation rates in online learning are growing, even as overall higher education enrollments are declining. While there has been a slight decline from pandemic highs, participation rates in online education remain above pre-pandemic levels. This is also evident in the UW System, with two–thirds of UW students earning credit in online education courses over the entire 2021-2022 academic year."
Both UW Oshkosh Provost John Koker and Assistant Vice Chancellor Michael Bartlett served on the task force, with Koker as co-chair.
Bartlett said that, in addition to receiving support from Chancellor Andrew Leavitt, he and Koker have been very involved in expanding and improving UWO's online offerings.
"I think that there's going to be general support for all the universities to become more robust in the online space," he said. 
Bartlett said that there has been a concerted effort to increase UWO's online offerings over the past three years.
"There have been a lot of discussions and investigations, and we've collected a lot of data," he said. "There's been a concerted effort supported by the Provost and the chancellor to deliver online programs and courses. (UWO's online course service), the division of online and continuing education (OCE) has been doing this for well over a decade."
Bartlett said that the number of available online classes has increased by 37% since Fall 2020.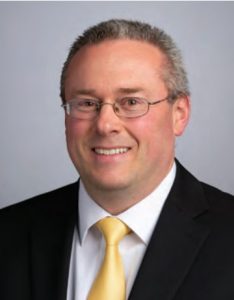 During the Fall 2020 semester, many students participated in online classes due to the COVID-19 pandemic. Bartlett distinguished between online classes then and now and said that, during the pandemic, many instructors scrambled to get online classes working.
"What happened in the pandemic was done in an emergency because of the situation that arose," he said. "That is not really online learning. True online learning has developed over two decades and is based on research and best practices. It's always fully asynchronous."
Bartlett said that, as a consequence of the pandemic, many people realized online learning's potential. Though it has been treated with suspicion in the past, he said that many people have become more accepting of it.
Nationally, the number of online students and campus students have been equal since 2012, he said.
"The national research data is showing that, as far as 79% of students are concerned, the quality of online education is about the same or better than their classroom experience," he said.
In addition to this, UWO launched its online initiative UWO+ in Fall 2022. Koker said that this new online initiative is targeted toward people working full-time or who need flexible options.
UWO+ classes are seven-week-long online sessions that Martin Rudd, the assistant chancellor for access campuses, said provides a greater underlying presence for working adult and professional students. While many UWO courses are partially online or synchronous, UWO+ courses are fully online and asynchronous.
Under this model, Rudd said that students can start and stop classes when time and finances allow.
"We wanted to work with students who desire to get their degree fully online and who are looking for a high-quality option to complete their degree with UWO," he said. "We are working on about seven or eight degrees right now, including an associates of arts and science degree, communication studies and some existing programs that were part of OCE or that existed elsewhere, but which we brought here with UWO+."
UWO+ also provides its students with academic advisors who act as students' first point of contact by providing academic resources. This service is related to UWO's recently-added student success navigators, who were added to assist students with academics, finances and housing.
While UWO+ is still in its infancy, Rudd said that the service has already proven itself and will go a long way to improving the UWO's online presence.
Going forward, Rudd said that the service will continue to expand in part by adding College of Education and Human Services graduate programs, such as principal and superintendent licenseship programs.
"We've demonstrated that the programs for working adults have proven interesting," he said. "So, we're looking at what the next programs might be."